Yogi Babu along with Vijay Sethupathi in the remake of Forrest Gump
Vignesh Subbaian (Author)
Published Date :

Dec 07, 2019 13:26 IST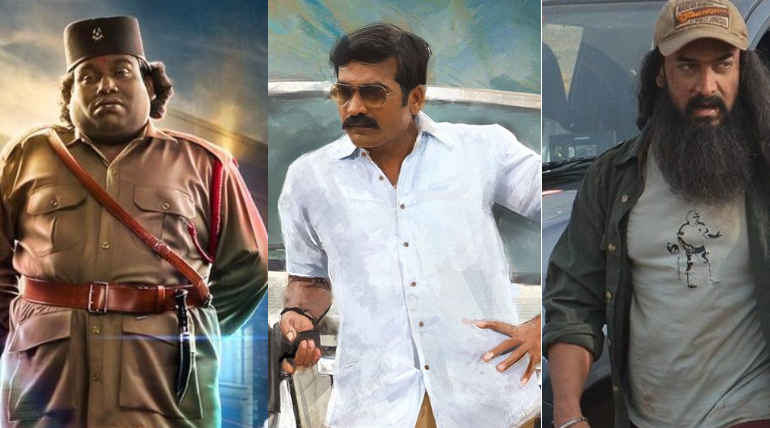 Is Vijay Sethpathi and Yogi Babu acting in Forrest Gump remake in Hindi by Aamir Khan
Aamir Khan is acting as Forrest Gump in the Hindi movie Lal Singh Chaddha. And fans of VJS and Yogi Babu are flying high that Vijay Sethupathi and Yogi Babu also have some characters in this movie. Forrest Gump is an iconic 1994 movie that won six Oscars and many other awards and nominations.
It collected 678 million dollars for an investment of 55 million. Tom Hanks got the Oscar for the best acting, which Aamir Khan is now doing in Lal Singh Chaddha. There are many other fantastic characters like Bubba, Lieutenant Dan Taylor, and many others in Forrest Gump. Which role could Vijay Sethupathi and Yogi Babu could suit is another rumor to go round soon if their participation in Lal Singh Chaddha is confirmed.
Any 90s kid movie lover will never forget Forrest Gump movie. It was directed by the famous Robert Zemeckis and turned Hollywood style film taking upside down. It is a story of an innocent, not so mentally bright Tom Hanks who becomes part of American history more than once in the movie. He carries on with his work unmindful of the happenings around him.
What he does, he does well, but others call him stupid, including his lover, to become his wife and die of AIDS leaving behind his son. The only one to believe him was his mother, who dies of cancer. Gump without father is brought up by his mother in Alabama and then goes on to the Vietnam war, becomes tables tennis champion of the world, runs around the world, and many more.
The movie is like its famous dialogue that life is a box of chocolates, and no one knows what comes next. The film is also about whether life's design is destiny and God or free will. The movie ends with saying it is of both.
Now Aamir Khan acting as Gump after 25 years has raised the expectations to a new horizon. The photos clicked show Aamir with a long beard, which is a time of Forrest Gump movie, where Gump goes unmindfully in the long run. It is after his girlfriend leaves him after having said he is kind but not lovable.
Gump will run for days and months together to have a long beard like the one which Aamir is having in the photo. Vijay Sethupathi could be the proud lieutenant Dan Taylor, who is brave in the battlefield and loses his legs while being saved by Gump. Yogi Babu could well set into the black role of Bubba, who is the friend character of Gump in the Vietnam war.
Altogether 2020 is going to be one of Gump's comeback, but this time with Aamir Khan and its director Advait Chandan. Will it bring the magic of Forrest Gump, the 2000 kids, along with 90s kids, are eagerly waiting to see.