Yuvan Shankar Raja Birthday Special, Huge Party For The Celebrities
Sophia Loren (Author)
Published Date :

Aug 31, 2021 16:33 IST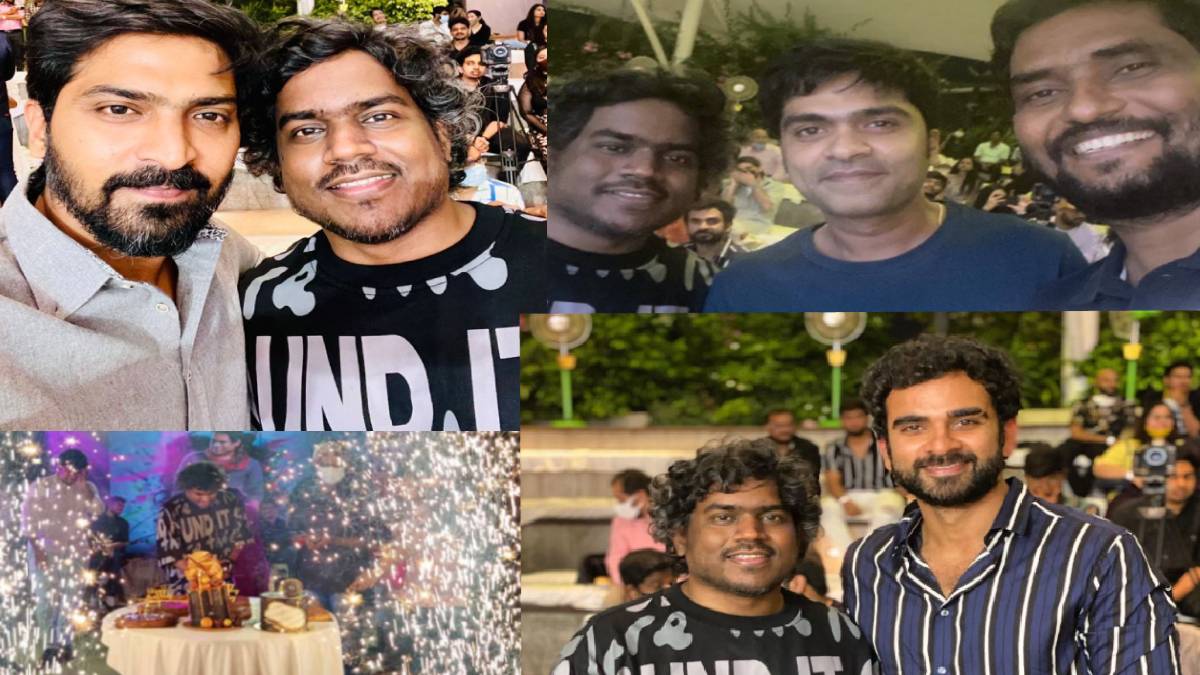 Yuvan is celebrating his 42nd birthday today, and the fans are partying with the joy of their favourite music composer's birthday by updating posts on social media. Yuvan Birthday celebration is a trending topic on Twitter as well.
The birth celebration of Yuvan Shankar Raja began last night at VR Mall Chennai. Yuvan Shankar Raja, a leading composer in the Tamil film industry, is celebrating his 42nd birthday today. Fans and celebrities have been congratulating him on social media. The hashtag #HBDYuvanShankarRaja is also trending on Twitter.
Meanwhile, Music composer Yuvan Shankar Raja had organized a special party for his celebrity friends on his birthday. Actors Simbu, Dhanush, Ashok Selvan, Vaibhav, Premji, director Venkat Prabhu, composer Karthik Raja and many other celebrities were present. The photos are going viral on social media.
The party was big where the celebrities enjoyed singing songs and celebrating the joy of YUvan Birthday. Actor Dhanush sang Rowdy Baby song from the movie Maari 2, which received 1.2B views. Actor STR Silambaram sang Loose Penne Song, which is trending in recent days. The videos of this hero's singing are trending on social media.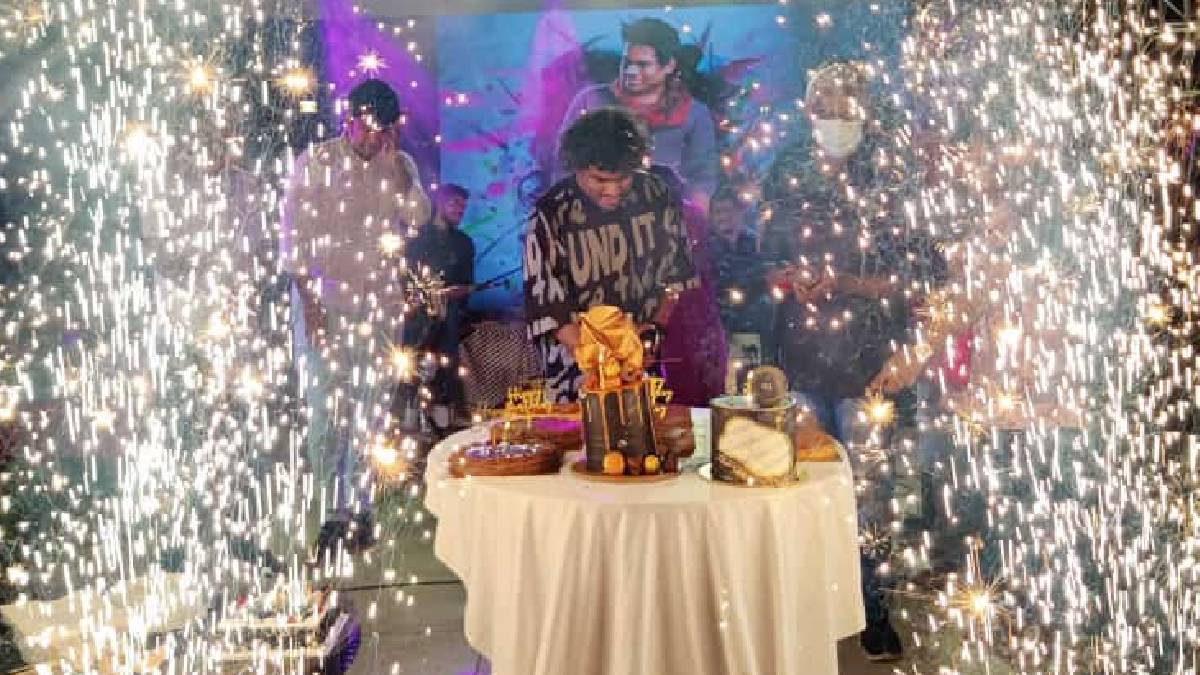 Other the other hand, Yuvanians are partying by posting and editing amazing videos and photos. The hashtag #YUVANISM is going viral for the last month. The fans were posting videos on Birthday counts from August 1 and last night; it turned to hours to minutes. The songs of Yuvan have captured millions of fans, and no one can take away his name from the hearts of his fans.
Fans expected that there would be a Valimai update today, but it was a piece of false news. The wait for the Valimai update will continue as the surprise is waiting for the fans. The Valimai BGM and the motion picture grabbed the attention of many, and it is still going viral for many videos.
Yuvan is the ruler of many youngsters hearts, it not a few, but millions are listening to his voice and music to wipe away the sadness that haunts them. He is called a "Drug", and it was once questioned about this to his wife, Zafroon Nisa, where she mentioned "Yuvan as 70Kg Drug."
Yuvan is well known for love failure songs than the love songs, and his music will take us to another side of life. Let it be any song, love, inspirational, Mother song, father song, love failure, rock song, folk or anything it can be if it is brought to his notice the best once will come out from him.
Many actors and directors have told on the stage that they are in that position just because of Yuvan's music. Directors like Aamir, Selvaragavan, Ram, Venkat Prabhu, Thiagarajan Kumararaja have told on many stages that Yuvan Shankar Raja was the backbone of their hit films.
Actor Dhanush once said, "The names on the opposite side will change, but Yuvan name from this side will never change." Yuvan has created his identity by facing many losses and failures. Yuvan Shankar Raja, who made his debut in Tamil cinema as Ilayaraja's son, has made a name for himself without even a hint of his father.
A huge victory will make way for his identity whenever criticism comes that Yuvan Shankar Raja has lost his fame. Most of them will say that Yuvan is back or come back from Yuvan when he gives a hit song; at that time, a separate argument will pop up saying when he failed to give a comeback.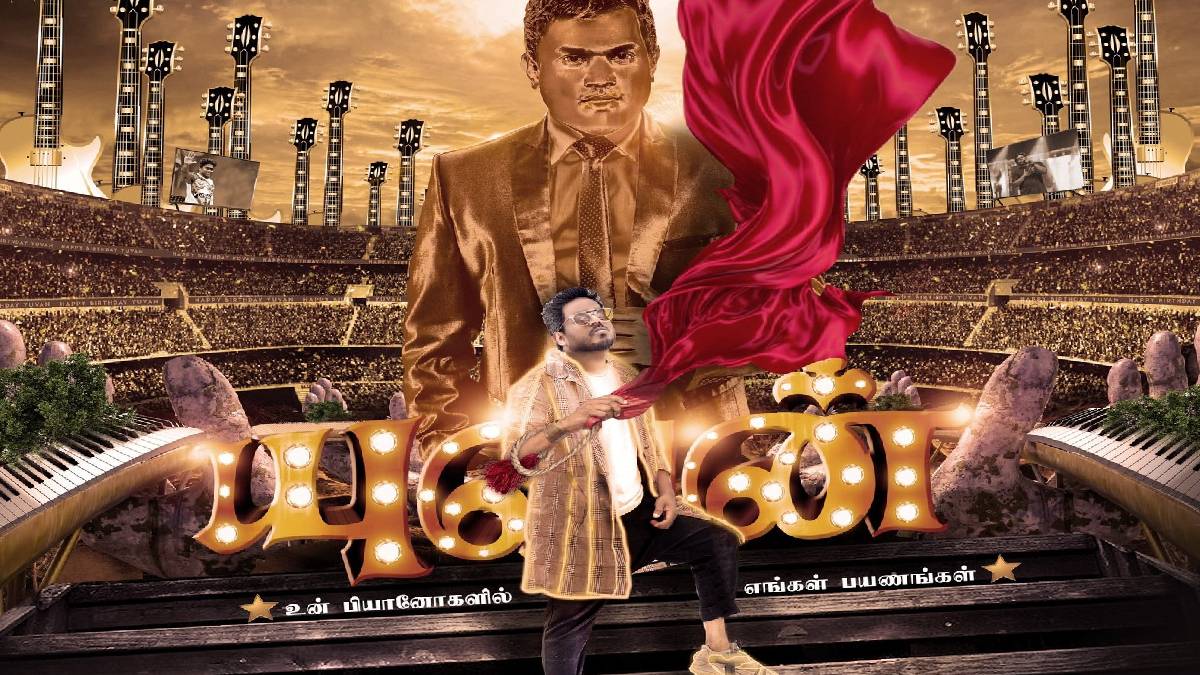 No one can forget the background music of Yuvan Shankar Raja that will be heard when actor Ajith walks into the movie Billa. Yuvanshankar Raja has proved to the Tamil cinema fans that a man can add so much grandeur to an ongoing scene. Yuvanshankar Raja is unique in having a huge fan base of his own.
The death of Na. Muthukumar is a huge loss for the Tamil film industry. The combo of Yuvan and Na. Muthukumar gave the best songs that reached many hearts. The songs were soulful and heart-melting. That One song, "Oru Naalil" from the film Dhanush, will be relevant even for the upcoming generation. The song lyrics had inspired many youngsters to move forward when they failed to face their struggles.
It can be agreed totally that "Once a Yuvan fan will always be Yuvan fan." Fans are eagerly waiting for Valimai updates where Yuvan does the music composing. The merge of Yuvan and Actor Ajith is always are a massive hit.