Adding Chilli in Your Diet Could reduce Heart Attack Risk by 40 Percent
Vignesh Subbaian (Author)
Published Date :

Dec 17, 2019 11:08 IST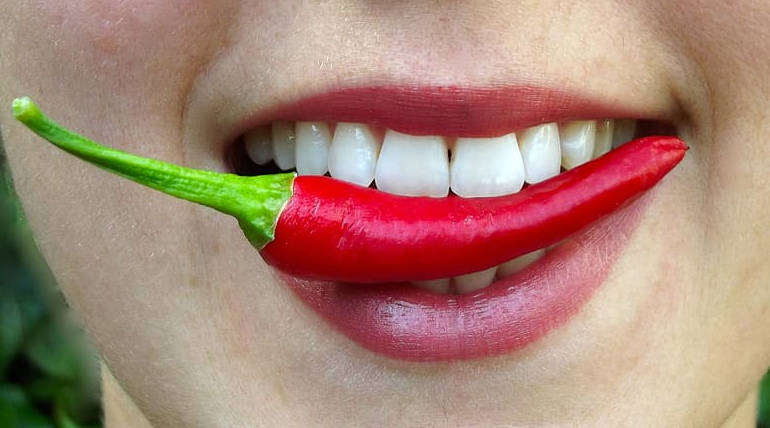 Chili eating reduces death risk by 8 % and 40 % less of heart attacks, confirms a new study: Eating chili could hard, but its health benefits are vast confirms a new Italian study. Published on 16 December, in the Journal of the American College of Cardiology, this new study confirms eating chili reduced death rate of any cause by eight percent. And that is not all, and it reduces stroke risk by half and heart attacks by 40 %.
Marialaura Bonaccio is the lead author of the published study and an Epidemiologist at the Mediterranean Neurological Institute, Varese in Italy. He says that the interesting fact of the chili is it gives mortality rate protection irrespective of the type of diet eaten by people.
Reacting to a question of whether people should increase the intake of chilies, the authors of the study said, 'NO.' The reason they gave is diets should not be treated as drugs. We only encourage people who eat chili in their food to continue doing so. They concluded by saying that their efforts are to promote a healthy global lifestyle, which starts with diet.
The authors of the study used the data of 22,811 men and women from the Moli-Sani study, which had participants from the Molise region in Southern Italy. The data was collected from the years 2005 and 2010 from people eating the Mediterranean diet. Chili pepper is a staple of the diet and is used to add flavor to southern Italy's traditional food.
The participants also included those who did not eat chili. The eating habits of all the participants were monitored for eight years. And what the authors found were a sweet shock to the spice lovers across the world. For the participants who ate chili peppers four times a week had their heart attack chances reduced by 40 %, and the stroke attack chances reduced by half.