Another Victim of Bubonic Plague Found in China
Vignesh Subbaian (Author)
Published Date :

Nov 18, 2019 17:58 IST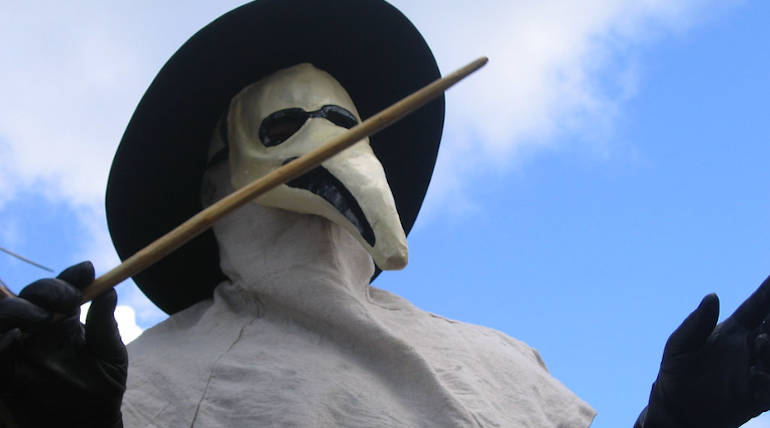 Third Chinese victim of bubonic plague reported from Xilingol league in northern China
Chinese health authorities have confirmed on 16 November, of a 55-year-old Chinese man being affected by bubonic plague. He is the third such victim of bubonic plague reported in the last week. Twenty-eight people who were in close contact with him are now quarantined for inspection. Out of the earlier two victims, one is recovering from pneumonic plague, the advanced stage of the bubonic plague. The other one is in serious condition, unable to recover from treatments.
The Beijing Health Commission on 16 November confirmed that a Chinese man from the Xilingol league in northern China. He is now quarantined along with 28 others who were in close contact with him at the Huade County hospital. It is because of him being diagnosed with an infection of bubonic plague disease. He has eaten wild rabbit in Inner Mongolia.
He becomes the third victim in a week in the same region. But the commission says that the previous two affected by bubonic plague are not connected with the current Chinese man.
Xinhua news agency says that there is a rise in the rodent population in inner Mongolia due to persistent droughts, which were worsened by climatic change. It also noted that the rat plague of last summer had caused more than 600 million yuan or $ 86 million damages.
In 2014 a 38-year-old resident of northwestern Yumen city died due to bubonic plague, which was then known as Black Death. There are three strains of plague, namely bubonic, pneumonic, and septicaemic, and the bubonic plague is the most common one, and the most severe is pneumonic plague as per WHO or world health organization.