E-cigarette Smoking Potentially Threats Life-A Necessary Ban
Sivaranjani Soundararaj (Author)
Published Date :

Oct 01, 2019 16:54 IST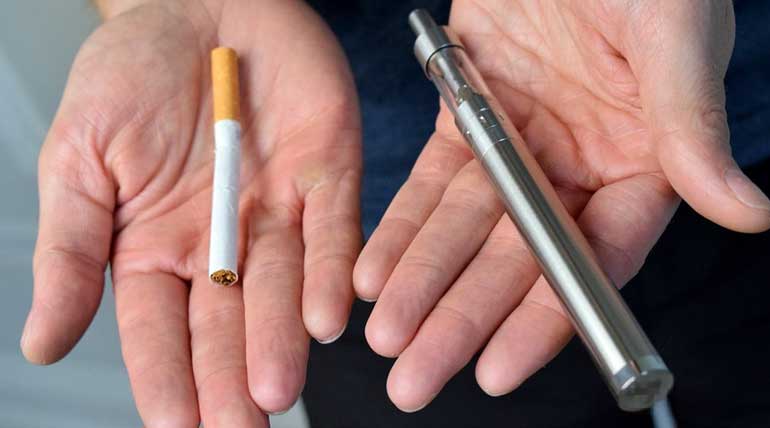 E-cigarette Smoking Potentially Threats Life-A Necessary Ban: Smoking or Vaping Cigarettes generally harms and threats life of people. E-cigarettes are not an exception in creating health-related issues. Several studies revealed the fact in recent reports.
Electronic cigarettes or E-cigarettes operated by a battery produces vapours by combusting Nicotine substances. E-cigarette stimulates smoking without heating or burning tobacco. E-cigarette releases Aerosol which is produced by heating nicotine substance.
Researchers and scientists also reveal that E-cigarette poses similar health damages compared to traditional cigarettes for those who have a safer opinion about E-cigarette smoking or vaping. The myth of 'No harm' in E-cigarette compared to traditional cigarettes among the vapers increases demand and develops a threat to normal life.
Vaping disorders: E-cigarettes vaping have a similar respiratory illness related to traditional cigarette smoking. Smoking damages blood vessels; Causes lung cancer and much more respiratory problems. Scientists confirm E-cigarettes are not safe; Vaping also involves adverse effects on the health of vaper.
E-Cigarette marketing among smoking people creates a myth of nicotine-free vaping has risen its usage among cigarette vapers. The chemicals and metals present in E-cigarette create lung illness, gastro problems, carcinogenic effects on lungs risking the customer's life.
Heavy Metals like zinc, aluminium, copper, iron lead in Electronic Nicotine Delivery Systems(ENDS) produces vapours of that heavy metals-College of California research says in the Journal Scientific Studies.
In a recent study of Indian Council of Medical Research (ICMR), E-cigarette usage reveals adverse effects of vapers health leading to DNA, brain, lung, emphysema, pregnancy and gastro disorders.
E-cigarettes BAN: Massachusetts Governor Charlie Baker temporarily bans E-cigarette sales in the state for four months stating that vaping E-cigarettes develops adverse respiratory disorders. The temporary ban creates tensed state among retailers, businessman and manufacturers of E-cigarettes.
This sudden public welfare ban of E-cigarettes pausing the sales and vaping of cigarettes can help medical scientists to work on sick issues of people and find a solution for the cause-Baker said.
Several protests and lawsuits against the Massachusetts State have been emerging, stating the loss of E-Cigarette sales and violation of U.S government-Mr.Agha plaintiff.
The Union Cabinet of India also approves the ban of E-cigarettes by passing a law "Prohibition of E-cigarette Ordinance 2019" to stop production, consumption, sales, advertise, global trade relating to E-cigarettes completely in India.
Prime Minister Narendra Modi speaks in Mann Ki Baat's show stating that E-cigarette ban helps to recover youth from this tempting habit of vaping at some point. Both the vaper and seller of cigarette know the harmfulness of it; Though E-cigarettes are odourless, the myth of no danger among people is unacceptable, and the ban is necessary for the youth development.
The Indian Council of Medical Research request compulsory ban of E-cigarettes or ENDS in India due to the presence of chemicals and metal vapours based on scientific and medical research reports about the adverse effects of E-cigarettes.