Fingerprint Test could tell about Skipped Medication and Drug Usage
Vignesh Subbaian (Author)
Published Date :

Nov 11, 2019 13:34 IST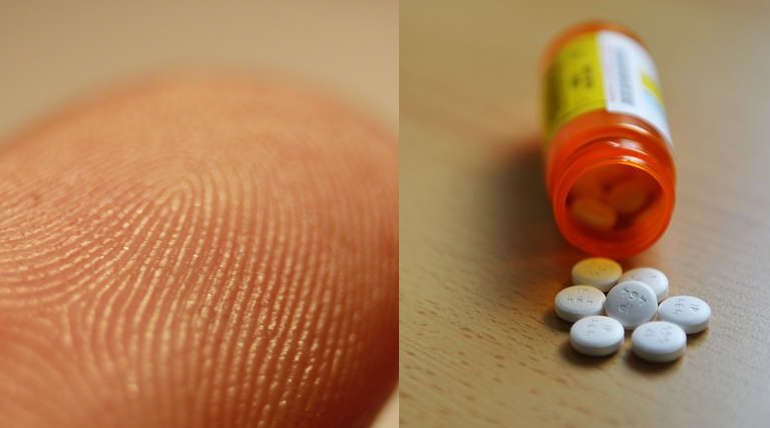 New tool to find heroin users even after washing hands within 24 hours of its use:
The police can now catch heroin users after a long time of use or even after washing their hands. A new paper published recently in Analytical Toxicology Journal has confirmed developing a technology tool to catch such heroin users. With an estimated 12.9 to 23.6 million heroin users and a recent seizure of 1.3 tonnes of heroin worth 120 million Euros in the UK, this finding gains prominence.
Researchers from the University of Surrey:
Dr. Melanie Bailey and Catia Costa, researchers of the University of Surrey in the UK, confirm that their research may help the communities to be safer and also treat heroin addicts. They also add that the study could be used to verify whether a patient is taking proper medications.
How was the research conducted to find heroin even after washing hands?
Sample fingerprints from ten patients from a heroin rehabilitation clinic after consuming heroin in the previous 24 hours were taken. Another fingerprint samples from the same ten persons were taken after washing their hands and covering their hands for ten minutes to sweat. Fifty fingerprints of non-drug users using the same process were taken.
It allowed the researchers to differentiate between substances from both groups and find the all-important tool to see whether the person has consumed heroin. It will also be able to distinguish someone if they have unintentionally come in contact with the heroin-like handshaking with the person who has consumed it earlier.
The published research paper confirms that the tool was already used to uncover cocaine use in a similar way. It could be of great help to the police in finding out criminals peddling and using heroin across the world and save millions from heroin addiction in the future.