Chopping your fingers is not an advisable first aid to a snake bite
Vijayan Sankar (Author)
Published Date :

Oct 31, 2019 18:16 IST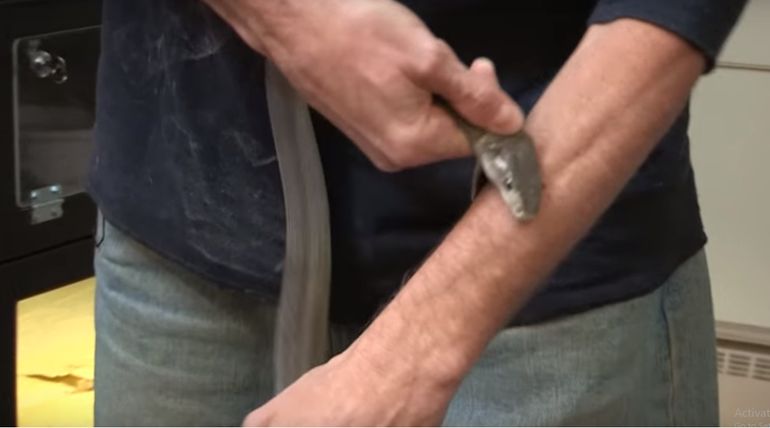 Chopping your fingers is not an advisable first-aid to a snake bite: Next time if a snake bites you in fingers, do not cut them off, says a Chinese daily report, on Thursday. It means that Zhang, a local Chinese man lost his finger by doing so when a snake bit him without need and is safe now. Cutting off body parts bit by snakes is a common practice among a lot of people around the world, and Science has proved that it is only a myth rather than useful in most snakebite cases.
Advice from Australia for snakebite: Queensland Government in Australia has advised that it is unnecessary to cut the wound of snake bite. Australia is the home of some of the world's deadliest snakes. Hence the advice is worth listening to and adhered to by the world. It also says that not only cutting the wound, sucking it, applying a tourniquet, which is a simple instrument to a limit blood flow, or even washing is not advisable. It is because the venom on the wound will help the doctors to identify which kind of snake has bitten. Only it will save the affected person by giving appropriate treatment.
What happened to Zhang in China for reporting the snake bite? Zhang, a 60 year old local of Shangyu district of Zhejiang in China, was bitten by a five-step snake on his fingers. As per the local myth, he took the brave decision of chopping off the finger. Then he wrapped the wound in a cloth and traveled the 80-kilometer distance to Hangzhou hospital. Since the five-step snake is not that dangerous like others, he was treated and safe now. But the tragedy is he will be living for the rest of his life without the finger he chopped bravely.