ads
German man dies After Licked by His Dog and Infected
Sivaranjani Soundararaj (Author)
Published Date :

Nov 26, 2019 15:57 IST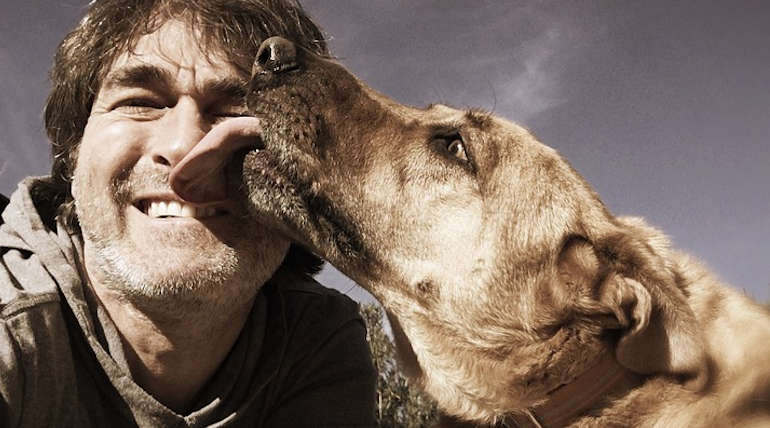 A German man licked by his dog on the face lost his life after two weeks of survival medication at the hospital in Bremen.
The European Journal of Case Reports in Internal Medicine published a paper stating that "A 63-year-old healthy German man hospitalized with symptoms of fever, breathlessness and red spots on the skin and severe pain in the body".
The case report describes that a rare infection in the old man is due to the epidemic caused by the dog's licking on the face, but not from biting. Doctors from the Red Cross Hospital in Germany say that they diagnosed the old man after three days of licking when he faced severe fever with small red spots bleeding on the skin and joint pain.
Capnocytophaga canimorsus, a bacteria, inhabits in the mouth of dogs or cats and mostly transmits through the animal's bites. Researchers say that persons with alcohol habits, weak immunity, and splenectomy patients get worse defects from this bacterium. But the German man does not pose any of the above deficiencies on him.
After the licking, 63 old men underwent multi-organ failures such as liver and kidney impairment in the next 30 hours, followed by cardiac arrest. Despite treating with high dosage pills, the CT Scan report has shown brain damage on the 11th day of his hospital care. The low platelet and blood cell in the old men might worsen the oral bacterium infection. Five days later, the man died at the Red Cross Hospital in Bremen.
The Case study result and the physicians advised the pet owners with flu-symptoms to take the immediate medication in hospitals.
A man from Wisconsin got leg and arms amputation after licked by the dog in 2018. Another man recovered from the bite after two weeks of intensive care.