Food and Drug Administration approves Gilead's Descovy as a preventive drug for HIV
Vijayan Sankar (Author)
Published Date :

Oct 04, 2019 22:04 IST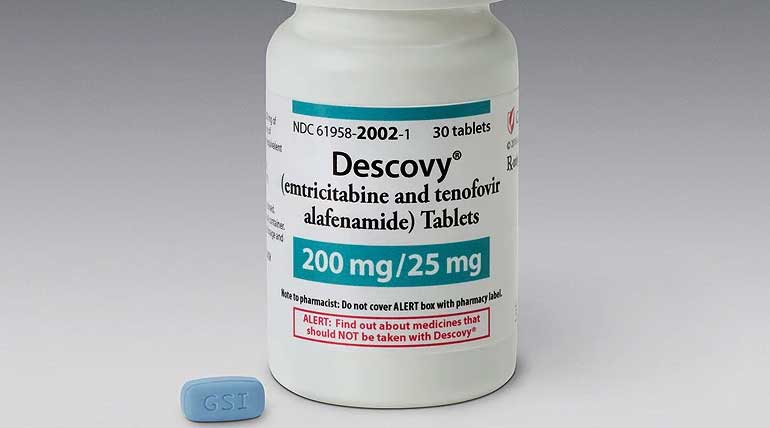 Food and Drug Administration approves Gilead's Descovy as a preventive drug for HIV but not for vaginal infection: Food and Drug Administration, on 3rd October, approves Gilead's Descovy drug for HIV prevention. It was earlier approved to treat HIV patients. But it is not approved for the prevention of HIV transmitted by vaginal sex.
This approval by the US Food and Drug Administration for preventing HIV now comes as a significant relief for Gilead as it's third best selling HIV drug Truvada facing exclusivity loss in the US from 2020.
The HIV drug market will be flooded with many generic products of Truvada from 2020 to slash the sales of Truvada, which was making huge profits due to its patent rights.
Gilead's HIV drugs Truvada and Descovy: Gilead Sciences Inc. is an American biotechnology company, that researches, develops, and commercializes antiviral HIV drugs like Truvada and Descovy. It's 2018 annual revenue was above 2,200 crores USD. Its patent drug Truvada for HIV will be available in the generic forms from 2020.
In 2018 alone, it reached a sales of 2.6 billion USD, and with its generic version, it is set to drop to 428 million by 2024. But with this approval of the FDA for Descovy, which had only 1.2 billion USD sales in 2018 will jump to 2.9 billion in 2024 as per the IBES data from Refinintiv. Hence all the loss for Gilead by selling its generic version of Truvada will be offset with Descovy.
What do the drugs Truvada and Descovy treat? Truvada is used to treat people infected with HIV since 2004. In 2012 it was also approved for PrEP or pre-exposure prophylaxis daily pill. Similarly, on 3rd October, Gilead Sciences Inc announced that the US Food and Drug Administration had approved a PrEP indication for Descovy.
It is a combination drug approved in 2016 to treat HIV people. But this approval for prevention does not include the women to prevent HIV infection. It is only useful for the risk of HIV infection in men and transgender women who have sex with men.
It excludes individuals who are at risk of acquiring HIV from receptive vaginal sex. It is because the FDA has not evaluated the effectiveness of this significant population.
FDA approval to prevent HIV for Descovy drug by Gilead may be a shot in the arm for it to compensate for its loss of Truvada sales in 2020. But Descovy not preventing HIV from vaginal sex is dangerous if misconstrued for it.