Global Blood Therapeutics Gets FDA Approval for its New Sickle Cell Pills
Vignesh Subbaian (Author)
Published Date :

Nov 26, 2019 11:54 IST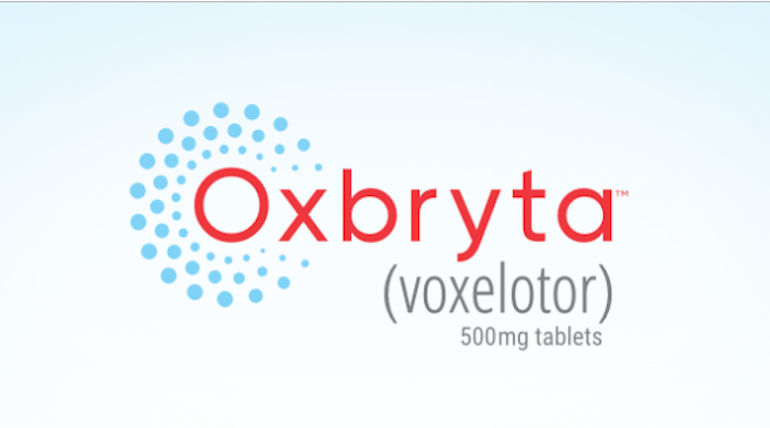 Oxbryta gets an early approval by the FDA to treat sickle cell disease.
Oxbryta, formerly known as Voxelotor from Global Blood Therapeutics, gets an accelerated approval from the FDA to treat sickle cell disease. It is after the approval of Adakveo (Crizanlizumab) of Novartis ten days before, and both are priced around $10,000 per month use. The earlier treatment for sickle cell disease for those above 12 years was Endari from Emmaus Medical. It was approved in 2017 to be the first new sickle cell disease treatment in 20years. These treatments though expensive, will help the millions of those affected worldwide by sickle cell disease and for the 100,000 in the US alone.
Sickle cell disease
Sickle cell disease is a group of disorders affecting hemoglobin. Those suffering from this disorder have hemoglobin S, which is an atypical hemoglobin molecule that distorts the red blood cells into a sickle to distort the delivery of oxygen to the cells all through the body. Sickle cell anemia can cause a host of health conditions, including stroke, organ damage, acute chest syndrome, pulmonary hypertension, blindness, leg ulcers, and many more.
Dr. Elliott Vichinsky, the director of hematology/oncology at UCSF Benioff Children's Hosptial, said that many sickle cell disease patients experience hemoglobin polymerization. They suffer different stages of anemia and hemolysis. In a Global Blood Therapeutics press release on 25 November, he said that Oxbryta improves hemoglobin levels and reduces anemia and hemolysis.
The early FDA approval for Oxbryta of Global Blood Therapeutics comes just ten days after the approval of Novartis Adakveo. The approval is based on partial results of the randomized placebo-controlled HOPE trial. It included 274 sickle cell disease patients with a median age of 24 years and range between the age group of 12 to 64. Nowadays, FDA approves drugs well in advance in recent months to significantly advance patient care ahead of the decision dates. In the case of Oxbryta, the randomized trial full result.