Knee surgery details that help to have a happy life
Vignesh Subbaian (Author)
Published Date :

Jan 14, 2020 22:42 IST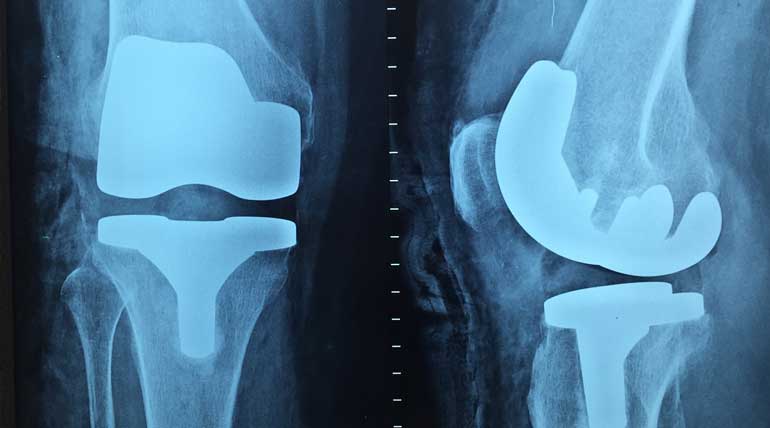 Knee surgery details that help to have a happy life: Many people do their knee surgery either too late or too early, confirms a new study. 90 % of people wait too long, and 25 % do premature knee surgery in the US is the finding of the study.
More than 630 million people or 15 % of the population are affected by osteoarthritis. Hence this study published on January 13 in Bone and Joint Surgery journal gains importance.
Hassan Ghomrawi is the lead investigator of the published study and associate professor of surgery at Northwestern University's Feinberg School of Medicine. He reveals a lot about the research that could be helpful to the millions affected by osteoarthritis.
Out of the million knee operations done every year in the US, 25 % are premature
Artificial knees fixed by early operations wear out within the next 20 years
To operate again is near to impossible and also the outcome is not that of the first knee surgery
Waiting too long for knee replacement makes to lose function and also not being active to gain weight, have depression and many other related health problems
Too late knee surgeries may not be successful
Unlike previous studies which were done only for those who have undergone knee surgeries, this study examined the timeliness of knee replacement among people who may benefit from it.
The study observed 8,002 people who were suffering from knee osteoarthritis or at risk of it. After following them for eight years, 2.313 of them became eligible for knee replacement.
But only 1,114 knees were replaced. 90 % or 2,833 knees that badly needed surgery did not do it. Severe symptoms of suffering were found in 1,200 knees, among those which were not operated.
Osteoarthritis is common among people above fifty years of age. It causes a lot of hardship later in life, which adds to the suffering of other chronic illnesses. Nowadays, due to excess wear and tear of the ligaments, knee osteoarthritis affects even younger people.
Though the study speaks about the timeliness of the knee replacement, it is better to avoid osteoarthritis with proper lifestyle and healthy food to lead a healthy life in the later part of life.