Researchers have developed new dye to detect liver disease in early stage
Vijayan Sankar (Author)
Published Date :

Nov 01, 2019 14:48 IST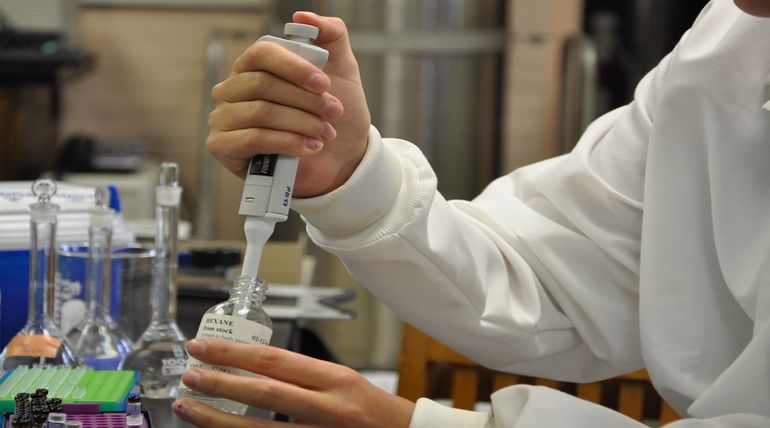 Georgia State University researchers develop new dye for early detection of liver diseases: A new dual-color contrast dye for MRI tests developed by researchers of Georgia State University can save millions of liver patients. The research findings published in Nature Communications journal is sure a revolutionary change in the field. It now awaits the FDA approval to conduct clinical trials at Emory University Hospital. As the liver disease is on the rapid rise and on par with that of type 2 diabetes and obesity, this research finding is a milestone for millions of people worldwide.
Dr. Jenny Yang of Georgia State University: Regents' professor in chemistry at Atlanta's Georgia State University, Dr. Jenny Yang and his colleagues develop a new highly sensitive dual contrast dye for MRI scan use. The doctor said that the new dye gives different contrast colored features showing the sensitivity better and also a lot better accuracy. It helps in diagnosing many liver diseases at an early stage in which the current MRI scans fail to do. This new dye is using ProCA32 collagen 1, which detects the biomarker of liver diseases. It is also capable of binding tightly with the contrast metal gadolinium of the MRI scans. The unique feature of this newly used collagen will detect tumors that tare 100 times smaller than those that currently used agents identify.
Liver diseases: The new research will help in the detection of alcohol-induced liver fibrosis and early detection of NASH. Non –Alcoholic Steato Hepatitis affects approximately 20 % of the world population. Liver fibrosis, when untreated without a proper diagnosis, will lead to the fatal liver cirrhosis and also liver cancer.
Georgia State University researchers with this new method of better detection of liver diseases will help people suffering from liver diseases, which are a ranked fifth common cause of death by WHO.