Mosquitoes Do Have A Day in Calendar - World Mosquito Day August 20
Anusha Sathish (Author)
Published Date :

Aug 20, 2019 13:29 IST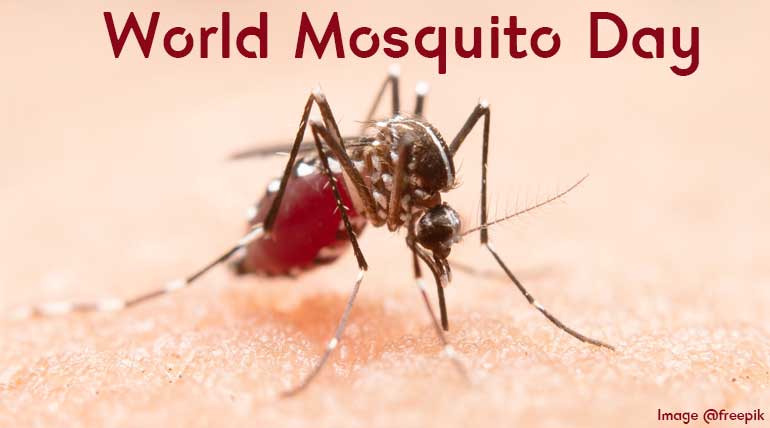 Mosquitoes are the dangerous creatures ever found in this earth. It transmits diseases easily and not to mention new diseases are just spreading day by day. The Mosquito day is observed in memory of British Doctor Sir Ronald Ross who discovered female mosquitoes transmit malaria between humans.
From 1930s London School of Hygiene and Tropical medicine holds mosquito day celebrations every year. These celebrations keep us reminding that the insect is dreadful and proper measures to be taken to get rid of it. Eradication measures taken has helped the UK and European countries to contain the spread of diseases through mosquitoes.
India has become the land of mosquitoes now. There were days where people are unaware of the names Chikungunya, dengue etc. There are more than 2500 species of mosquitoes which require wet, humid weather to dwell. Almost in all countries, the mosquitoes are ubiquitous except for Iceland, which is termed as the land of no mosquitoes. India is one of the country victimized for uncountable diseases spread through mosquitoes.
There are several mosquitoes that can carry many diseases. Female mosquitoes are the agents which carry diseases. Aedes, Anopheles, culex are the mosquitoes which transmit infectious diseases from animals to humans and humans to humans.
Also, it is said that only female mosquitoes need a blood meal, and these are parasitic and suck human blood. Males feed on nectar from flowers and other sugar sources to live. Unfortunately, India is a country which does not value human life. Though mosquitoes victimize a lot of life, proper measures are not taken to control.
Measures are there on papers but get circulated to privileged few. Majority of the areas are still vulnerable to easy infections with these pesky mosquitoes. The environment should be kept safe by closing the water containers, emptying and drying the water tanks once in a week to avoid breeding. Biological control measures are also good to follow.