ads
Singapore to be AIDS free by 2030 by a community blueprint to end HIV transmission
Vignesh Subbaian (Author)
Published Date :

Nov 23, 2019 20:47 IST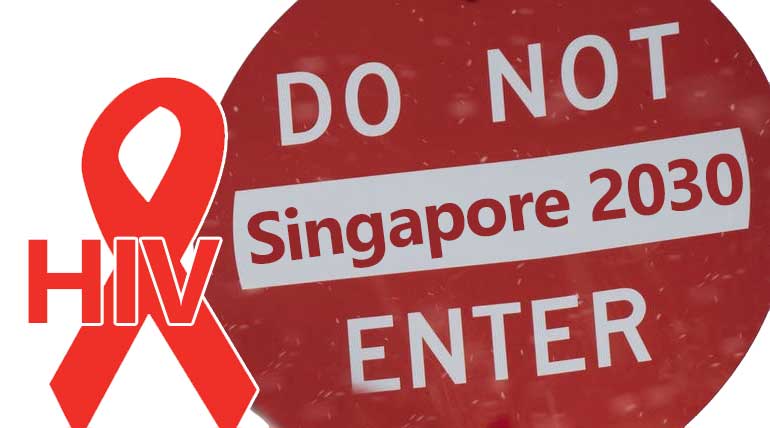 Singapore to be Aids free by 2030 by a community blueprint to end HIV transmission: Action For Aids community has launched today 23 November, a blueprint that hopes to help end transmission of HIV in Singapore by 2030. It is similar to the Australian Federation of Aids Organization's announcement of blueprint in 2017 to eradicate HIV by 2020.
Singapore, having a highly literate small population, high-quality healthcare system, and a well funded HIV program, is best suited to end the HIV epidemic by 2030. It is why that 30 community organizations and groups have come together to launch the blueprint now.
Professor Roy Chan, the president of AFA or action for aids, launched the blueprint at Sofitel City Center in Singapore. He said that it would kick start development of a national strategy to end HIV in Singapore.
It cited many research studies and pinpoints more than half a million people are still at risk - acquiring & transmitting HIV in Singapore. It also describes other issues and outlines gaps in services and also includes recommendations that need to be done to end HIV by communities.
AFA, along with Saw Swee Hock School of Public Health and the National Centre for Infectious diseases, developed the blueprint for the past two years. It outlines all the community stakeholders' needs in prevention testing, treatment, and outreach to reduce the Aids stigma.
It has found that by the end of 2018, 8,295 Singapore residents have been infected by HIV. Two thousand thirty-four of them are already dead. Every year from 2007 to 2017, approximately 400 to 500 new HIV infected cases are detected.
Since zero chances of cure for Aids , the blueprint suggests all ways to prevent further transmission to achieve the Aids free Singapore by 2030.
Prof Chan lists some practical ways to prevent transmission of HIV
Effective anti-HIV medications that not only improve the prognosis of Aids patients but stops further transmission
Increase of Pre-Exposure Prophylaxis and other such new biomedical prevention technologies
Quick and more accessible HIV testing that will lead to earlier diagnosis and treatment
Effective antiretroviral drugs to control the virus and prevent transmission
The AIDS-free road map of Singapore may come true by 2030 and could be a leading light for other countries to follow suit to stop the millions of death due to it.