An Elderly Woman In New York Shows Resistance to Alzheimer
Anusha Sathish (Author)
Published Date :

Nov 05, 2019 16:05 IST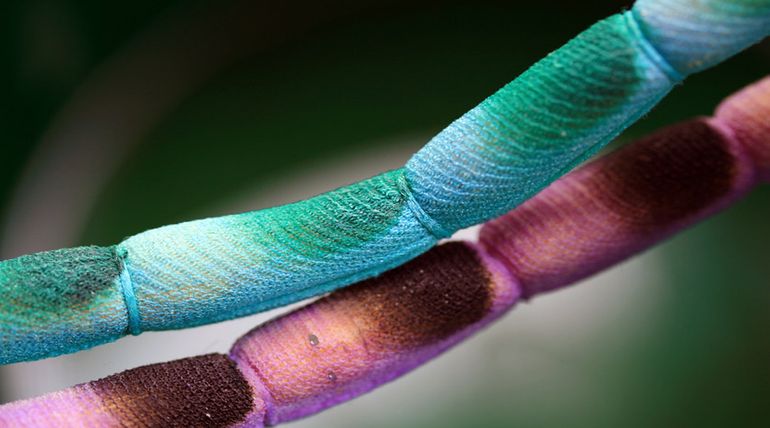 Rare genetic mutation helps to prevent Alzheimer's disease.
"Rare genetic mutation brings back the research to the drawing board stage," said Dr.Samuel Gandy, Associate Director of Alzheimer's Disease Research Centre at the Icahn School of Medicine at Mount Sinai in New York City. There is a pioneering case of a woman whose genetic mutation has averted dementia (impact of Alzheimer's) for more than three decades, although signs of Alzheimer's are prevalent.
A woman in Colombia was at a higher risk of early onset of Alzheimer's. But surprisingly, she has not joined her peer group of Alzheimer's. Alike the peer group, the woman also carried E280A mutation of a gene called presenilin 1 (PSEN 1), which is responsible for seeding the chances of developing Alzheimer's at a very young age. But strangely, the woman remained cognitively healthy till her 70's almost three decades put everyone awestruck.
Alzheimer's all starts with fewer neural tangles and eventually develops high deposits of amyloid-beta deposits, which are the key signature of Alzheimer's. Though this happened with the woman, she was still cognitively active.
To untangle the mystery, researches were conducted on the woman that brought a thing to light that in addition to E280A mutation, the woman had an additional mutation called "Christchurch" in the APOE3 gene. She had two of them, which is a super rare prevalence, one in every 200,000 individuals. Some of her peers did have one Christchurch mutation but failed to protect them from Alzheimer's. This is the first occurrence that the patient has double mutations, which acted as a shield to the disease.
It is said that amyloid accumulation in the brain declines the cognitive power, and "Christchurch" mutation puts a block on the same. Amyloid is a kind of protein harming the brain. The woman was overproducing the amyloid since birth.
Amyloid forms plagues outside the brain cells. There is another protein called tau, which also degenerates the brain by forming tangles inside the mind. This woman had short tau clogging her neurons, which made her cognitively fit for almost three decades. But a lot of research must be done in many cases to infer the same pattern according to the researchers.