How To Stop Your Child See 18+ Content On Youtube And Google
Sophia Loren (Author)
Published Date :

Aug 29, 2022 14:58 IST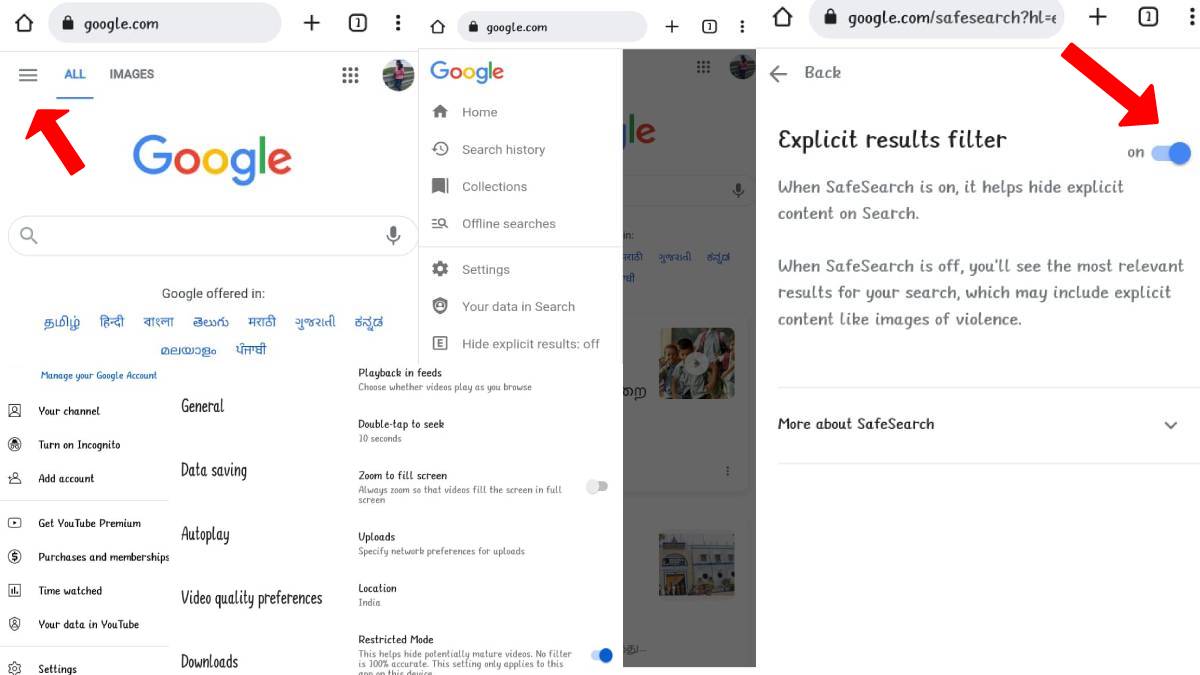 Most of the current generation's children spend most of their time on mobile phones, laptops and computers. The Covid pandemic increased phone addiction since students were attending online classes daily. Few Children used their parent's phones, but few bought new smartphones as their parents had work.
Adult content or porn is everywhere on the Internet. If you browse youtube, you can see many adult images as thumbnails. It will make the children tempted to see what is in the video when parents are not around. Once they start to see, it will become a regular practice.
Even when children surf the Internet, there is a high possibility of showing porn advertisements on most of the pages. This can be stopped with the help of external apps that restrict adult content by blocking, and filtering can also help stop seeing adult content.
Set Google as your default search engine. Make sure Google is c. In Chrome, tap or click on the three dots at the top or bottom of the screen. If you are on an iPhone, open the settings app, scroll down, tap on Safari, and then select Google under Search Engine.
Turn on SafeSearch:
Step 1: Open your Google app on a mobile device.
Step 2: Click on the three lines at the top left corner.
Step 2: Select "Hide explicit results" from the SafeSearch filters by selecting the icon.
Step 4: Turn on the Explicit Results Filter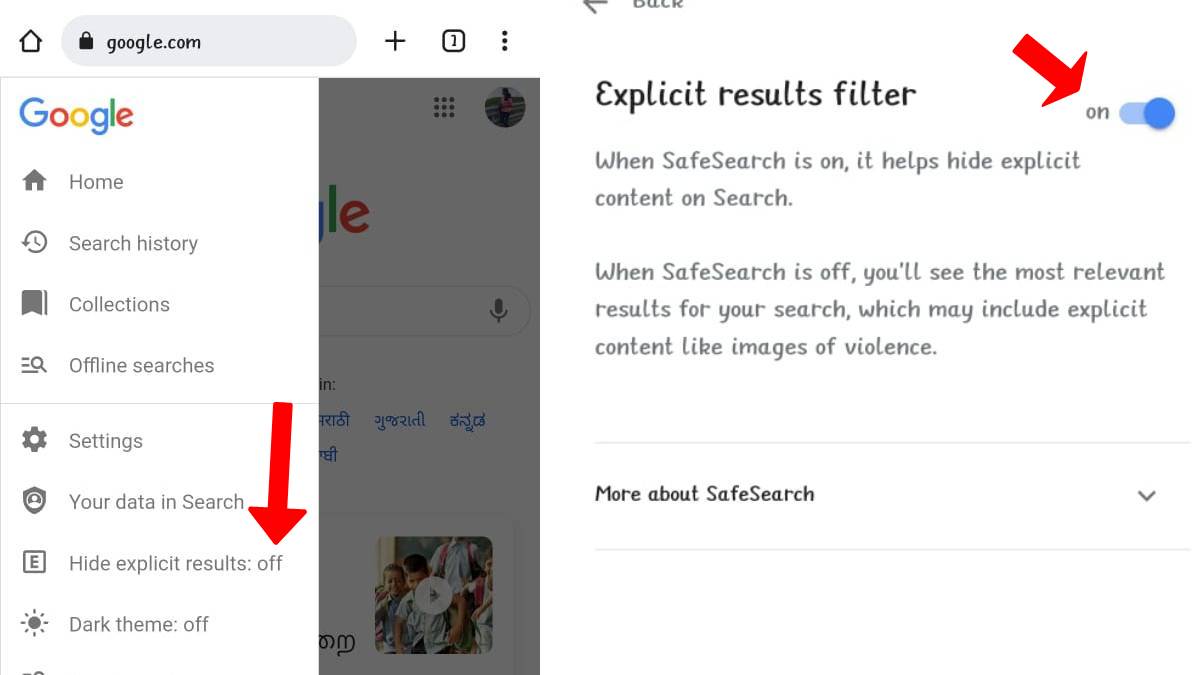 On PC:
Step 1: On computers, go to www.google.com on a desktop or laptop, click Settings in the bottom-right corner
Step 2: Select Search Settings and turn on the Explicit results filter in the right corner.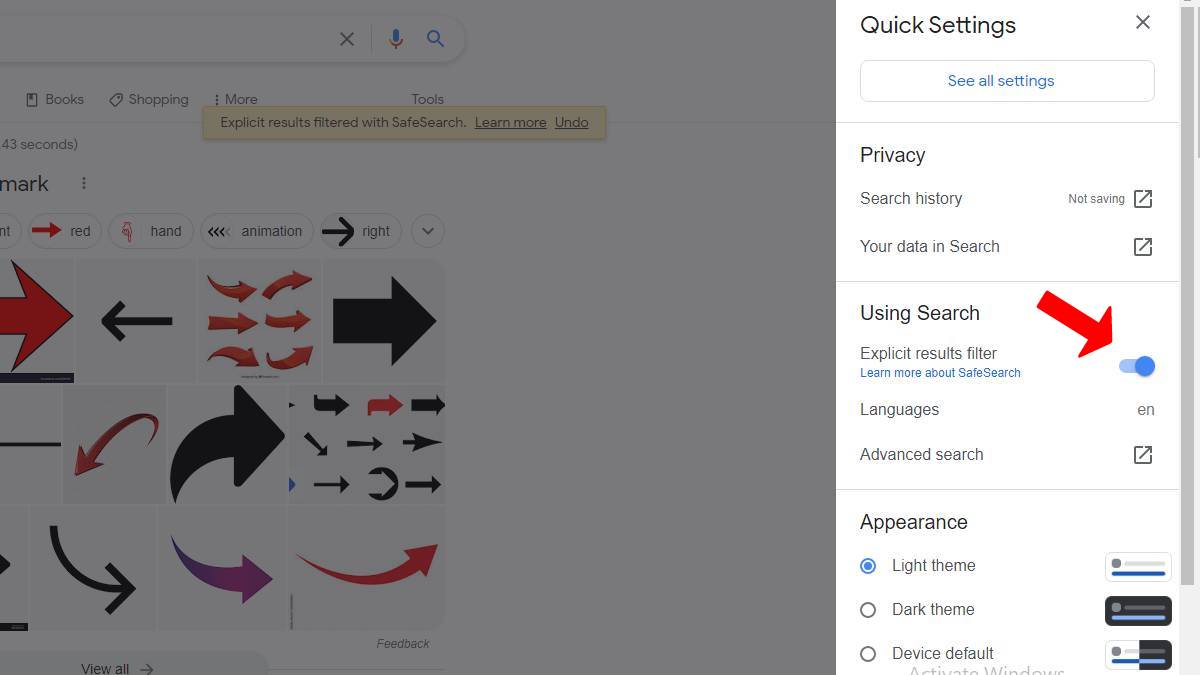 By following the steps mentioned earlier, SafeSearch can be easily enabled. Check the Google app or settings area frequently to ensure SafeSearch isn't disabled. It is because the children can easily disable the safe search mode.
If you want to restrict Youtube, follow the given steps below.
Step 1: Open the YouTube application on the smartphone (used by the child)
Step 2: Tap on the 'Settings' by clicking on your profile at the top right corner.
Step 3: Tap the General option.
Step 4: Click on the Restricted mode, which is below. This setting only applies to this application on the device.