How To Watch Videos With Friends On Instagram While In Call?
Thangaraja Palaniappan (Author)
Published Date :

Sep 07, 2022 11:59 IST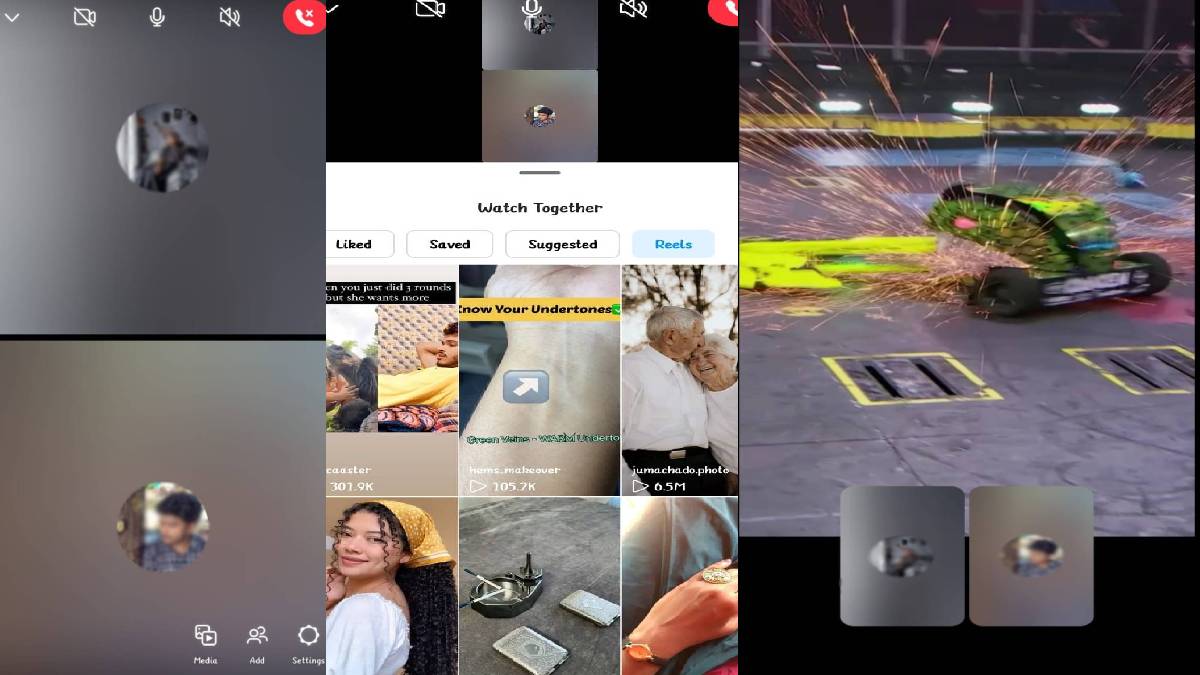 Facebook-owned Instagram is constantly introducing new features to Reels. The latest feature, Watch Together, has been introduced on this popular messaging site, Instagram. This feature allows you to watch IGTV videos, reels and TV shows on a video call with your friends. You can watch videos while talking to your friends at the same time. This feature also works on group calls.
Here are the steps to be followed to enjoy with friends by watching the videos together. This feature will be loved by long-distance relationship couples who miss watching movies together. How to watch videos with friends on Instagram?
Step 1: Open the Instagram app on your Android or iOS smartphone
Step 2: Click the Messenger icon in the top right corner of the mobile screen.
Step 3: Go to the Calls section and make a video call with your friends with whom you want to watch videos.
Step 4: Once the video call starts, click the Media button at the bottom of the screen.
Step 5: Now click on the content you want to watch together.
Step 6: Here, you can watch videos from your favourite posts, saved posts, Facebook Watch, trending Instagram reels and other posts.
Step 7: Click on the content you want, and everyone in the conference can watch the video.
This feature is entertaining, and it unites the fun part with the friends, at least partially. Instagram watch together feature is receiving a good response from Instagram users who tried this feature with friends. It is very important to have a proper network connection to you and to your friends to avoid slow loading and blurriness.