Parliamentary Monsoon Session 2022: Kanimozhi Vs Nirmala Sitharaman
Vignesh Subbaian (Author)
Published Date :

Aug 02, 2022 14:50 IST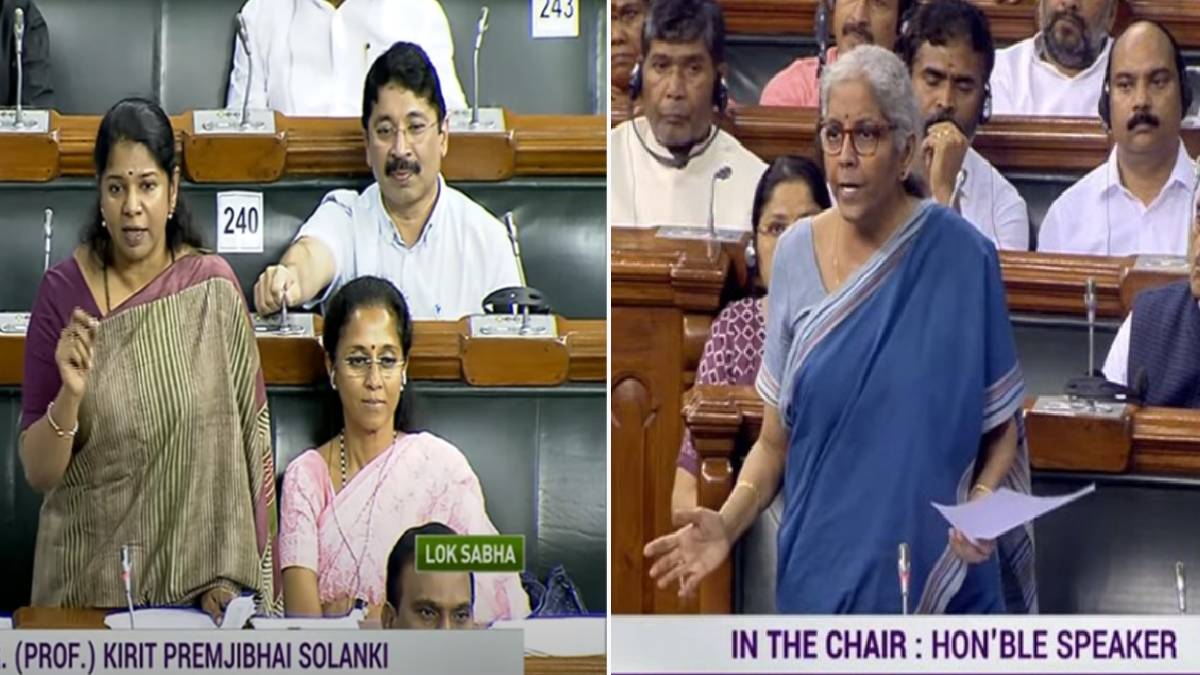 Since the beginning of the parliamentary Monsoon Session 2022, which started last week, the opposition MPs have been busy raising various issues daily. Union Finance Minister Nirmala Sitharaman has accused the Tamil Nadu DMK government of imposing high taxes on GST in Parliament.
Earlier, DMK MP Kanimozhi alleged that the hike in petrol and diesel prices had affected every family. Also, the central government says that the prices of tomatoes and onions have come down. MP Kanimozhi, "You can eat chutney for three meals with it? Kanimozhi also said that the prices of all commodities/essential needs have gone up.
Responding to this in Tamil, Finance Minister Nirmala Sitharaman said that in the DMK election promise, they said they would reduce the price of petrol by Rs.5 and diesel by Rs.4 if they came to power. They also said that they would give a subsidy on cooking gas cylinders. But she questioned why the DMK government in Tamil Nadu did not reduce the price even when the central government reduced the fuel price.
Also, Finance Minister Nirmala Sitharaman alleged that the Tamil Nadu Finance Minister had not given a date for the price reduction. Later, the opposition party members walked from the Lok Sabha.
While Finance Minister Nirmala Sitharaman was speaking, Tamil Nadu MPs interrupted. I hear you speak to that. Nirmala Sitharaman said that you should listen to what I am talking about.
Later, in Tamil Nadu, A kg of curd sold at Rs 100 should be sold at Rs 105 after 5% GST. But it is sold at Rs.120. Following this, she mentioned many essential needs that exceed the GST. Finance Minister Nirmala Sitharaman also accused the DMK government of Tamil Nadu imposing high taxes by blaming the GST Council.