100 Crore Vaccine Doses Milestone PM Modi Changes Profile Picture
Thangaraja Palaniappan (Author)
Published Date :

Oct 22, 2021 16:23 IST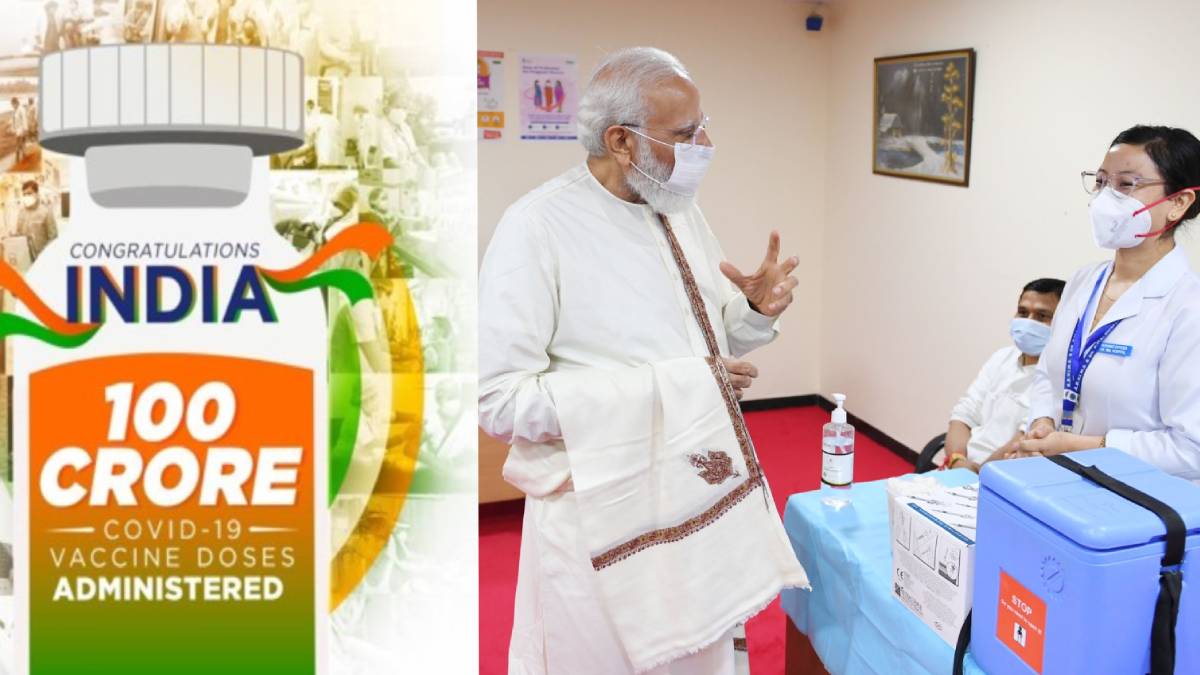 India set a new record yesterday by vaccinating 100 crore doses against coronavirus. Organizations including the World Health Organization and the united nations have expressed appreciation.
PM Modi on Friday addressed the nation during which he said about the crossing of the 100 crore vaccine doses milestone. "Thanks and appreciation to everyone who helped us achieve this historic feat," said Prime Minister Narendra Modi.
Prime Minister Modi started, "India has reached the tough target of vaccinating 100 crore vaccines in 257 days. This is possible only through the cooperation of all the people of the country. The 100 crore dose vaccine is the beginning of a new record. We created a new history by a great record yesterday.
As the world began to go for vaccines, various questions were raised about how India, with its large population, is going to vaccinate all. The 100 crore dose vaccine record has answered all the questions raised.
When the vaccines started to pay off, we avoided prioritizing the VIP. The government has ensured that the common people are vaccinated.
We have achieved this by bringing the program of free vaccination to all. India's vaccination program is currently being compared globally. This gift is the victory of the perseverance and hope of the new India. India has a special place in the global pharmaceutical industry.
India's vaccination program is purely scientific. We took various measures to give hope to the people during the Covid pandemic. CoWin website made the vaccination program very accessible to the public.
We also implemented development plans for the country without being affected by the corona impact. We have implemented special projects in various fields, including agriculture, tourism and industry.
We have also developed an interest in purchasing simple human products under the Make in India program. The vaccine produced in our country has protected our people; Will ensure security in the coming days.
We who have experienced the great tragedy during the covid period now has got the strength. Everyone should learn the habit of wearing a mask just like you wear shoes when you leave home." Prime Minister Narendra Modi changed his Twitter profile picture to celebrate India's achievement of more than 100 crore COVID-19 vaccinations.