Abhinandan to be conferred with Vir Chakra in tomorrow Independence day celebrations in Delhi
Vijayan Sankar (Author)
Published Date :

Aug 14, 2019 11:57 IST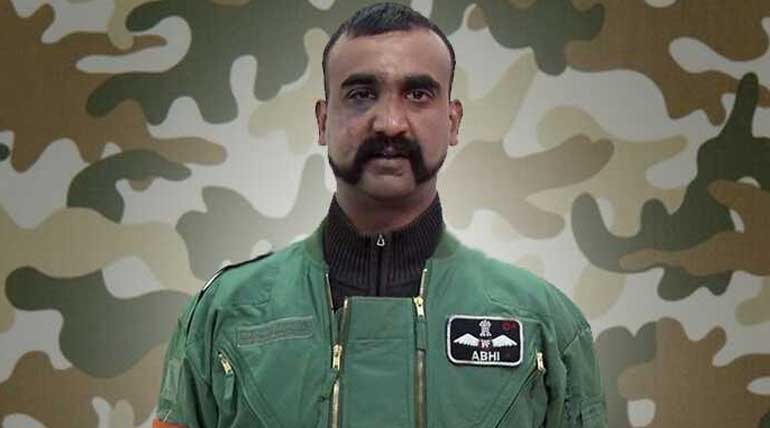 Abhinandan to be conferred with Vir Chakra in tomorrow Independence day celebrations in Delhi
Indian Air Force Commander Abhinandan Varthman to be conferred with Vir Chakra tomorrow on the Independence day functions in Delhi.
Abhinandan a proud Indian and Tamilian:
Abhinandan Varthaman is the proud Indian and a Tamilan to win Vir Chakra this Independence day. He was captured by the Pakistan army earlier this year while shooting down a Pakistan fighting airplane. The Pakistan army later released him after three days. Recently after conducting various tests on him, he was re-inducted Wing Commander of Air Force.
Abhinandan - the fearless Indian Commander:
For those who have seen the video circulated on the social media would know the sufferings of him beaten up by the Pakistan people before handing him over to Pakistan army. His fearless speech to the Pakistan army was there to be seen by everyone. He blatantly refused to reveal any information regarding his personal identity or his purpose of being in Pakistan. It is a brave act to defend his country against the mighty Pakistan army which captured him. Vir Chakra is one of the glories Abhinandan is going to get in the coming years.
The fight and the capture:
On February 27, 2019, Abhinandan was flying his MIG 21 Bison on the LOC or line of control. He shot down a Pakistan F-16, and in the process, he was shot down and captured by the Pakistan army.
Abhindsn is a son of a former Air Force officer and a Tamilan living in Tambaram near Chennai. Tomorrow every Indian and Tamilan will feel honoured as Abhinandan will receive the Vir Chakra medal from the Prime Minister during the 73rd Independence day celebrations in Delhi.