Actor Suriya Questioned Angrily about Education System
Vijayan Sankar (Author)
Published Date :

Jul 16, 2019 12:39 IST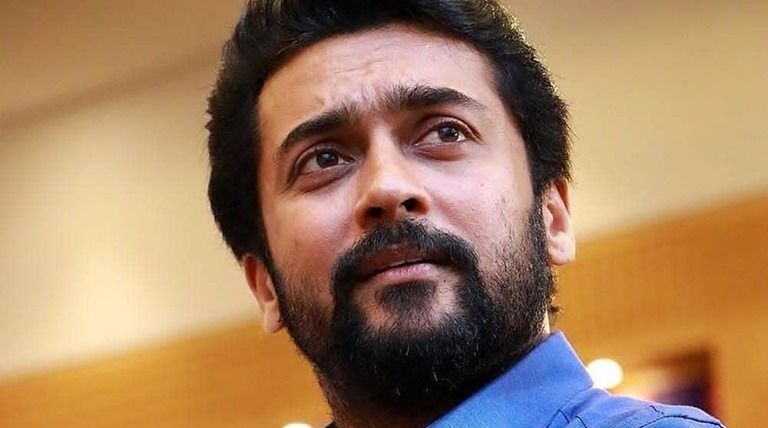 Actor Suriya questions how a three-year-old child could learn three languages
Suriya in a function in Vadapalani criticized the new educational policy of the center. He angrily said that he is speaking as the presentative of the 30 crore students of India. The light of the new educational policy has not reached the villages of India is his contention. He also questions how the competitive exams for the students will be conducted without changing the system at the grass root level. He also came down heavily on the closure of schools.
Suriya has the right and right in speaking from the heart about NEET:
In the recent 40th anniversary function of Sivakumar Educational Trust and Agaram Trust, its founder, Suriya spoke from the heart about NEET and the new education policy of the center. Agaram is an educational trust run by Suriya's family to help deserving rural underprivileged children for their education. It successfully does this noble charitable act for the past so many years. Hence the anguish of Suriya from his heart on how the students, even without teachers, can get through the tough NEET entrance exam is considered by millions of Tamil people as correct.
Suriya questions how a student studying without a teacher can get through NEET?
Suriya during a half an hour speech expressed his anguish and anger over the implementation of the proposed education policy of the center. He said that in future there is going to be only one entrance exam for all students in India. To this, he asked how the students in the villages can study for such entrance exams. Running a trust for the rural student's education, Suriya rightly asked how a student from a village even without access to a proper school or a school without a teacher could write entrance exams.
Suriya's asks how the tribal students will study if the schools are closed?
Suriya also questioned the integrity of the order of closing the schools with one teacher and less than ten students. He also asked why no one is speaking about this critical issue, which is going to affect the next generation. He also questioned how a three-year-old child could learn three languages as per the new educational policy. Also, he warned the increase in the number of coaching centers in India with a warning that already their business is over 5000 crores annually.
Suriya concluded his speech by requesting everyone to be aware of this change in the educational policy by center, which is having more alarming aspects than the good ones. He also requested the scholars and educationalists to come out against this in-equality and save the children's future.