Air India and Bharat Petroleum Will Be sold in March 2020
Vignesh Subbaian (Author)
Published Date :

Nov 17, 2019 14:57 IST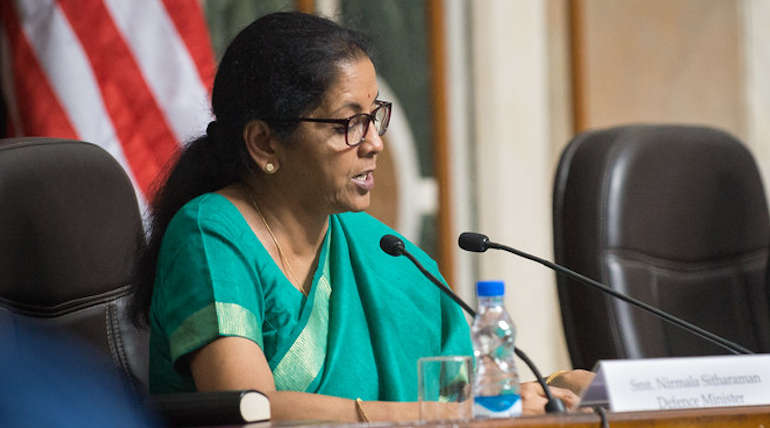 Finance minister Nirmala Sitharaman says that Air India and BPCL will be sold by 2020
Reports from an interview of the finance minister Nirmala Sitharaman has confirmed sales of BPCL and Air India by 2020. It is to meet the government's disinvestment target of Rs. 1 trillion for the current fiscal year. These two sales, if completed as said by the government, will fetch more than Rs. 1 lakh crore. It is apart from it receiving Rs — 1,76,051 crore from the RBI in August this year. But still, the economy is reeling under heavy pressure.
Air India disinvestment
For some time, Air India was tried to be sold to investors. Even last year, 76 % of the government's holdings came up for sale. But it did not receive one bidder. It was due to the fear of 24 % retained by the government and its controlling interest in the airline. Hence, now all 100 % of its stake is put up for sale not to face such an embarrassing situation again. The beleaguered airline is sitting on a debt pile of Rs. 58,000 crore. It also posted Rs. 4,600 crore operating loss in the last financial year, mainly due to higher oil prices and forex losses. But experts believe that Air India may turn operationally profitable from 2019-2020.
BPCL disinvestment
The government is set to sell all its 53.29 % stake in BPCL. It has a market capitalization of Rs. 1.02 lakh with the remaining stake is in the form of shares held by public, institutions and mutual funds. With the sale of BPCL, the government is planning to get around Rs.65,000 crore.
People have to wait and see if these disinvestment plans of the government will resolve the 45 years low employment rate or the 40 years old low in the consumer demand reported recently.