Air India Crisis Day by Day Gets Ballooned But Resists Bursting
Anusha Sathish (Author)
Published Date :

Aug 26, 2019 16:28 IST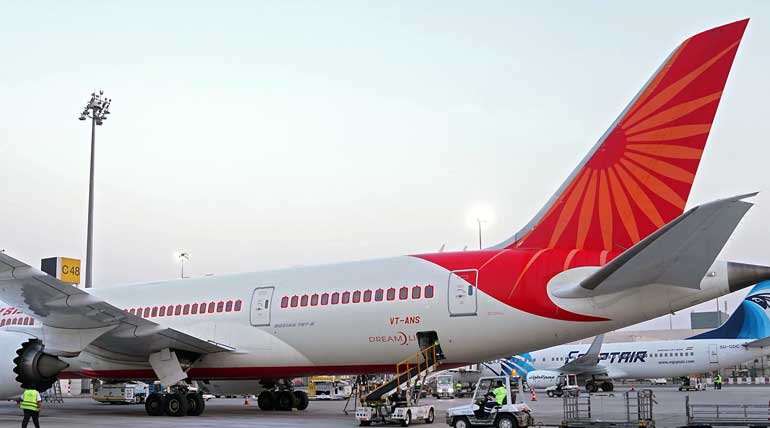 Government-owned airline Air India is under crisis for almost a decade. Indigo, Jet airways showed some interest to acquire or buy the airlines but knowing the debt both stepped back. But Jet Airways later had a different shape. Running airline business may sound fancy, but that is the most difficult business to sustain in the Indian market.
The cost-conscious market expects high for low. It was said that it had a debt burden of Rs 48782 crore in March 2017. Later with taxpayer's money and the government's aid, it has got recuperated a bit, but the crisis keeps on ballooning. Now the financial crunch has gone to such an extent where the company is unable to pay salary and fuel outstanding has grown out of capability.
Since it has not paid the fuel outstanding, Indian Oil, Bharat Petroleum, Hindustan Petroleum have stopped supplying fuel to six airports and flights are stranded due to this. There was a rumour that the company is sold off. Amidst this, there is an announcement from Ashwani Lohani, the Managing Director, Air India.
"The operations will continue, and the flights will keep running. It is true that Air India is under some financial crunches. But this will not hinder its operations or continuance. We are trying our best to pump in money from various sources, and we would succeed shortly. We are in discussion with the government on the same," said Lohani.
There is information in the air that the government can sell the 100% of the stake. But as of now, there is no guarantee on what will happen for the airlines in the future. The liabilities are at its peak. Nobody comes forward to buy it. This is not the condition prevailing of late. This is there for almost a decade. Despite, the government is keen not to shutdown Air India flights operations. But why is the million-dollar question?