Amma Patrol in Tamil Nadu to Safeguard Women and Children from Criminals
Vijayan Sankar (Author)
Published Date :

Aug 14, 2019 14:37 IST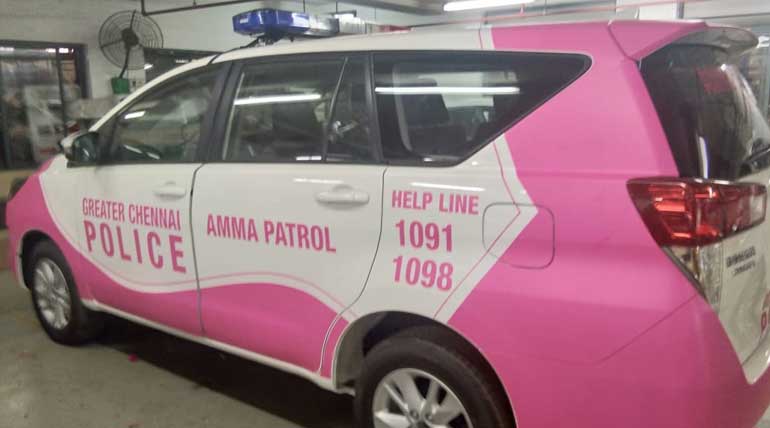 Pink Amma patrol vans to safeguard women and children from criminals in Tamil Nadu
A new novel scheme introduced in Tamil Nadu to help women, children, and older adults. Those who have any intention of hurting the above three will be scared by the sight of these pink patrol vans across Tamil Nadu.
ADGP Ravi will be heading a separate wing for safeguarding women, children, and older people has been formed now. All the complaints against them will be investigated by this special wing which is attached to the all-women police stations.
Pink Amma patrol vans to assist the special wing for the crime against women & children:
To assist the new wing in safeguarding the state's women and children, pink-colored Amma patrol vans will be patrolling across Tamil Nadu soon. Aided by the state and central governments, these patrol vans will soon start from patrolling Chennai.
As per reports, next week Chief Minister Edapadi Palanisamy will be handing over 35 Amma Patrol vans to an all-women police station which handles this new wing. The function is to held sometime next week says confirmed news reports.
Kerala patrol vans in Tamil Nadu:
The pink patrol vans have been successful in the neighbouring Kerala state. It is to soon function in Tamil Nadu to stop any crime against women. Even complaints of insulting or making fun of women can be immediately reported to this wing, which will swing into action with these pink patrol vans. They will arrest the culprits immediately and save the women from any further harassment.
This innovative step by the Tamil Nadu police will curtail incidents like the one happened to another state girl in Tuvakudi, Tiruchy. The chief minister will be highly praised for this wonderful support in safeguarding the women and children and helping the older people.
For any complaints against women call toll free No:1091
For complaints against children call toll free No: 1098