Arignar Anna's 111th Birthday was Celebrated Exorbitantly by DMK and AIADMK
Anusha Sathish (Author)
Published Date :

Sep 15, 2019 21:46 IST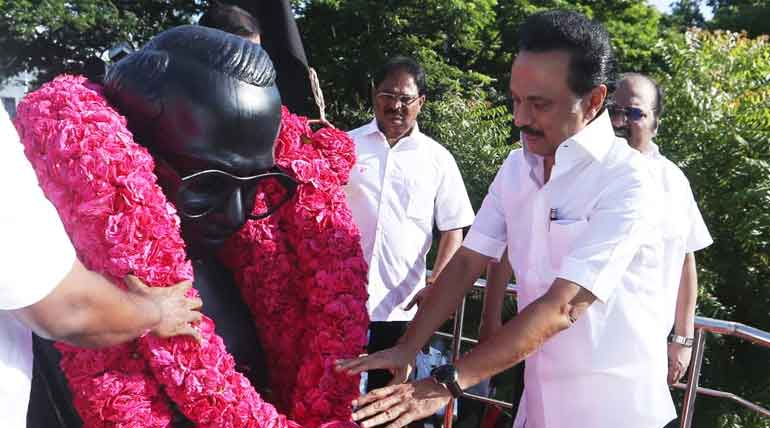 Arignar Anna's 111th birthday was celebrated exorbitantly by DMK and ADMK: Arignar Anna, the founder and the veteran leader of DMK, is still in everyone's memory. He is fondly remembered today on his birthday by the ruling party and the opposition party DMK in Tamilnadu. Chief Minister Edappadi Palaniswami and Deputy Chief Minister Paneerselvam have given their due respects to him in Anna Salai. Along with them, other party members were also present. DMK leader M.K Stalin has also paid his respects to Anna by conferring flowers to his statue in Anna Salai.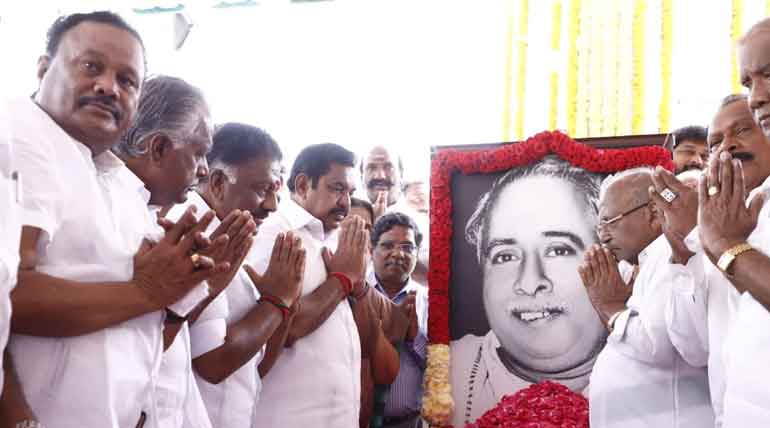 Anna was one of the disciplined humans from the beginning. Arignar Anna was not born with a silver spoon; hence, he had to take up a small job at his young age to support his family. After completion of graduation from Pachiayappan college, he worked in the municipality. Having gotten attracted towards Periyar's principles, he supported him for quite some time.
There were some differences between Anna and Periyar, and that made him start a party called DMK. In 1962 for the first time he was elected as MP in parliament, and he exposed his linguistic skills (Tamil and English) in parliament which made him renowned personality across India. Even Jawaharlal Nehru was asking for his convenience to converse.
To highlight his linguistic dexterity, a famous incident can be quoted. Anna went to one of the universities in the US, and he was spelling out a discourse. Students of the university wanted to test his ability; hence, they asked Anna whether he would be able to tell a hundred words quickly without alphabet "a" in it. Anna spontaneously started to tell one, two, three and after ninety-nine everybody expected him to say hundred, but he said stop. Sources also say that he said zero after ninety-nine.
To that extent, he is invincible. In 1967 he became the Chief Minister of Tamil Nadu, and in 1969 he was unable to defeat cancer, and he gave up and surrendered to cancer disease. Till now his reminiscences are scattered everywhere in Chennai in the name of University, Zoological Park, Anna Salai, Centenary Library.