Ayodhya Verdict: The Court Gave Permission to Build a Ram Temple
Gokul Saravanan (Author)
Published Date :

Nov 09, 2019 12:27 IST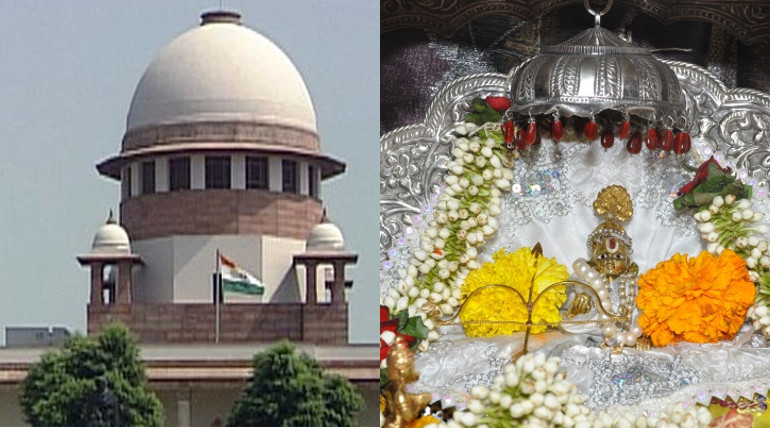 The Supreme court pronounces its verdict on the land dispute case of Ayodhya around 11 Am on November 9, 2019. The title deed over the entire 2.77 acres land has been given to Ram Lalla Virajman. A Hindu temple will be built at the site under a trust formed by the government. The court considered that Ram Lalla Virajment Diety as a jurisdiction entity and passed its verdict.
Supreme Court has passed its verdict over the century-old Ram Janmabhoomi-Babri Masjid land dispute case, today. While ruling out the Shia Waqf Board's claim and Nirmohi Akara's claim over the disputed site Supreme Court's 5-judge bench under Ranjan Gogoi took the claims of Sunni Waqf Board and Ram Lalla Virajman's claim.
The court stated in its verdict that demolishing the Babri Mosque was wrong and that needs a proper justice. Hence the court ordered the central to allocate 5 acres of alternative land to build a mosque.
The court also stated that the question over the birthplace of Lord Rama is not the contention here as it lies between the beliefs of people. This is a case of a land dispute between three groups. The court sited Allahabad's Decision that divided the land into three as wrong.
At the end phase of SC's verdict, the court ordered the central government to form a scheme to set a trust over the disputed site. The court ordered the central to look over the construction of the temple.