After Bata and Dominos, Big Bazaar was fined by the Court
Anusha Sathish (Author)
Published Date :

Oct 20, 2019 11:56 IST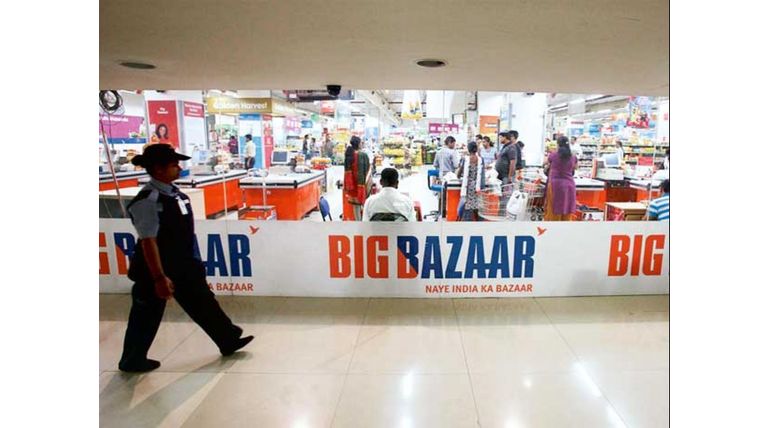 After Bata and Dominos, Big Bazaar was fined by the court for chaging for carry bags: Big Bazaar the largest retail chain has been fined Rs 11518 for charging customer for carry bag. As a part of awareness, use of plastics are banned by the government. The vendors in general have turned this move to their favour and mint money by charging customers for bags.
Saurav Kumar a resident of Panchkula, was charged Rs 18 by big bazaar for the carry bag. Though he argued for the same, he was forced and charged extra Rs 18 for the bag. He has taken the issue to Customer Dispute Redressal Forum and got verdict in his favour.
Saurav in his complaint stated that he has gone for a purchase to big bazaar during the month of February. While paying cash, the cashier has asked for Rs 18 and Saurav was not willing to give but was forced. Saurav has filed a complaint Chandigarh State Consumer Dispute Redressal Forum (SCDRC).
Saurav has filed a complaint to Chandigarh State Consumer Dispute Redressal Forum (SCDRC). Following which the court has issued a notice to Big Bazaar. The matter was not taken seriously and the retail chain store rubbished the allegations.
The court has stated it is not only carelessness the store exhibits but also proved its "deficiency in services" to their customers. In the name of environment conscious public cannot be looted. The retail chain has been charged Rs 500 as compensation Rs 500 as litigation fees.
Besides Rs 10,000 was charged to deposit in the Consumer Legal Aid Fund. Similar story has happened with Bata also and it has been charged Rs 11,000. Bata has gone a step ahead by giving carry bags and made their customers endorse their brands by collecting money from them.
Very clever these chains of stores are. Only the customers should be beware of all these trick-plays.