Bilkis Bano Case: 11 Gang Rapist Released By Gujarat Government
Vignesh Subbaian (Author)
Published Date :

Aug 16, 2022 18:06 IST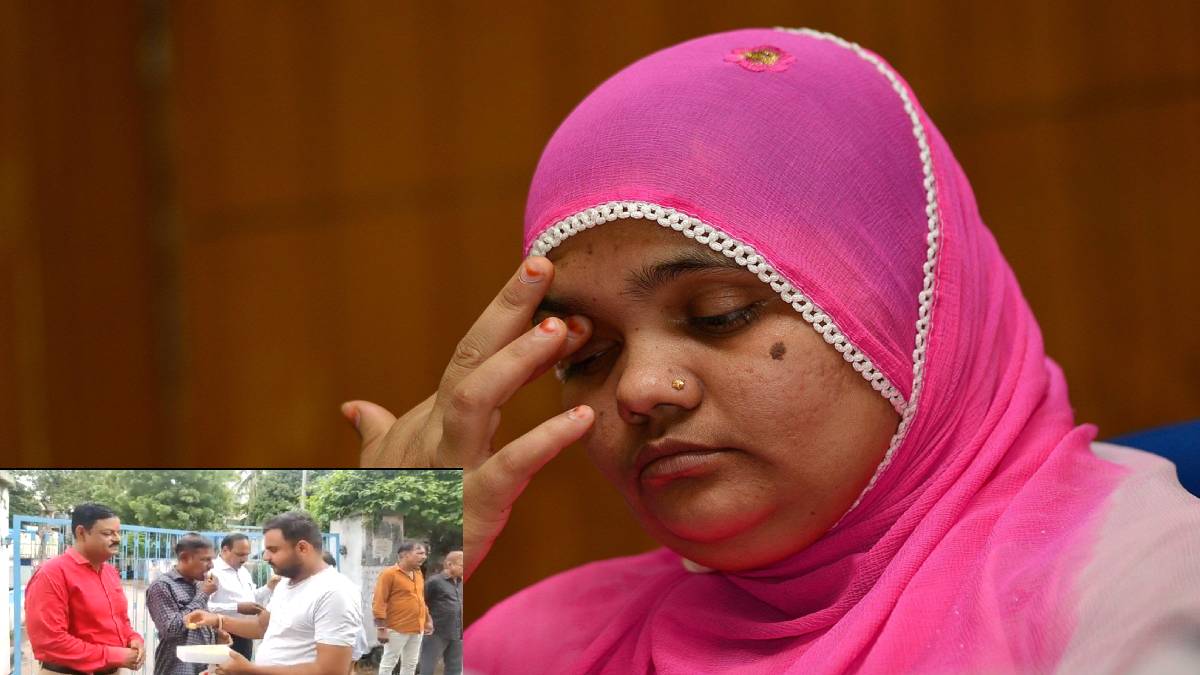 On Monday, 11 inmates serving life sentences for gang rape in Gujarat's Bilkis Bano case in 2002 were freed from a Godhra prison. The state government panel in Gujarat approved the application for remission of eleven convicts.
Bilkis Yakoob Rasool alias Bilkis Bano was gang-raped during the 2002 Gujarat riots in Randhikpur village. Fourteen members of his family were murdered. In this case, the Mumbai Special Court granted life imprisonment on January 21, 2008, to the 11 accused. The convicts spent 15 years in prison. One of them filed a case in the Supreme Court seeking early release.
The Supreme Court asked the Gujarat government to consider the matter. Following this, the Gujarat government constituted a committee. Panchmahal Collector Sujal Myatra headed the committee. All 11 convicts have been released on the recommendation of the committee to investigate the convicts' release.
The convicts of the Bilkis Bano case who were released from jail were welcomed with sweets. Talking about the release of 11 criminals who gave early warning that violence might occur, Panchmahal Collector Sujal Maitra said, "A few months ago, a committee was formed, and it was decided to release them, and that decision was recommended to the government."
Yaqoob Rasul, the husband of Bilkis, said the family was surprised to know from the media about the release of all 11 convicts accused of gang rape and murder of seven family members.
Bilkis Banu was gang-raped during the 2002 Gujarat riots. Fourteen members of his family were murdered. 20-year-old Bhanu was five months pregnant. All three of Bilki's children were killed in front of her eyes. Bilgis Bhanu, who was raped, rushed to a nearby place and survived. After this incident, some policemen threatened Bilkis Banu and destroyed the evidence.
Doctors who examined Bilkis Bano said she was not raped. Bilkis Banu also received death threats. The bodies of Bilkis Banu's family were cremated without any autopsy. Bilgis Banu, however, continued to fight. He identified the culprits. The first arrest was made in 2004. The Supreme Court handed over the case to the CBI. With the help of the National Human Rights Commission, Bilkis Banu's case was transferred to the state of Maharashtra, and the culprits were convicted.