India fights against CoVid constructively - Bill Gates praises Prime Minister Modi
Sivaranjani Soundararaj (Author)
Published Date :

Apr 23, 2020 12:21 IST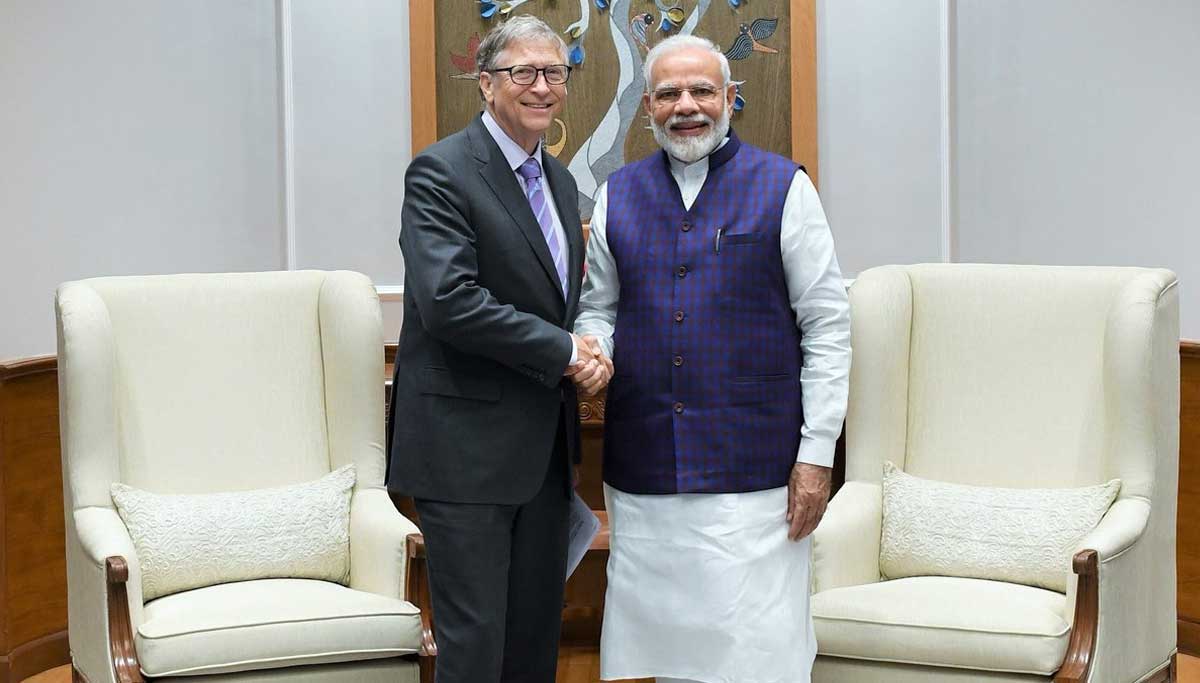 Top Billionaire and Microsoft founder Bill Gates congratulated the efforts put forth by the Modi government in fighting against the novel Coronavirus. His write up praised about the leadership and proactive measures taken by the Indian Government to curtail the CoVid-19 infection rate is visibly astonishing by works such as social distancing and isolation measures, increasing health care systems to strengthen the worsening situation thereby adopting a national lockdown.
Moreover, the way of utilizing digital platforms and touting Research & Development for the vaccine production proves the effort of Prime Minister Modi in association with State Governments in controlling the pandemic contagion.
Bill Gates and Melinda Gates have supported WHO in larger amounts via their philanthropic foundations against any medical outbreaks. The world's largest monetary supporter for any crisis is now praising the utilization of digital applications in India such as "Aarogya Setu" for coronavirus tracking, contact tracing, and to connect people to health services.
His letter also thanked Modi for his balancing efforts to maintain public health and also for undergoing protective measures to the people of India. It's undoubtedly a cherishable treasure for Indians as the words come from one of the finest businessmen around the world.
India Today on the novel CoronaVirus pandemic emergency.
Despite cultural diversities, India unitedly fights against the world contagion CoVid-19 under the guidance of State Governments on behalf of Prime Minister Narendra Modi.
Maharashtra Health Minister Rajesh Tope ordered to evacuate the Dharavi slum area immediately and proposed institutional quarantine since the houses in Dharavi are very small to maintain distancing. This sudden urge arises out of the 190 positive cases inside Dharavi in Mumbai.
With nearly 21,392 CoVid cases in India, the Assam government has taken the initiative for free CoronaVirus check-up to scribes due to the increased number of journalists prone to disease. The State's Health Minister Himanta Biswa Sarma invited media persons to undergo a free CoVid test if they feel it necessary on April 25 in Guwahati Medical College and Hospital.
Meanwhile, villages in all parts of the country are working normally without hindrance. Likewise, In Arunachal Pradesh, agricultural activities resumed despite the CoVid lockdown, and people began to cultivate paddy. However, each State government is working furiously to stop the pandemic contagion spreading unexpectedly higher in rates.