BJP leader Shukla shot dead, Opposition party accuses Congress
Sakthi Venkat (Author)
Published Date :

Oct 05, 2020 14:38 IST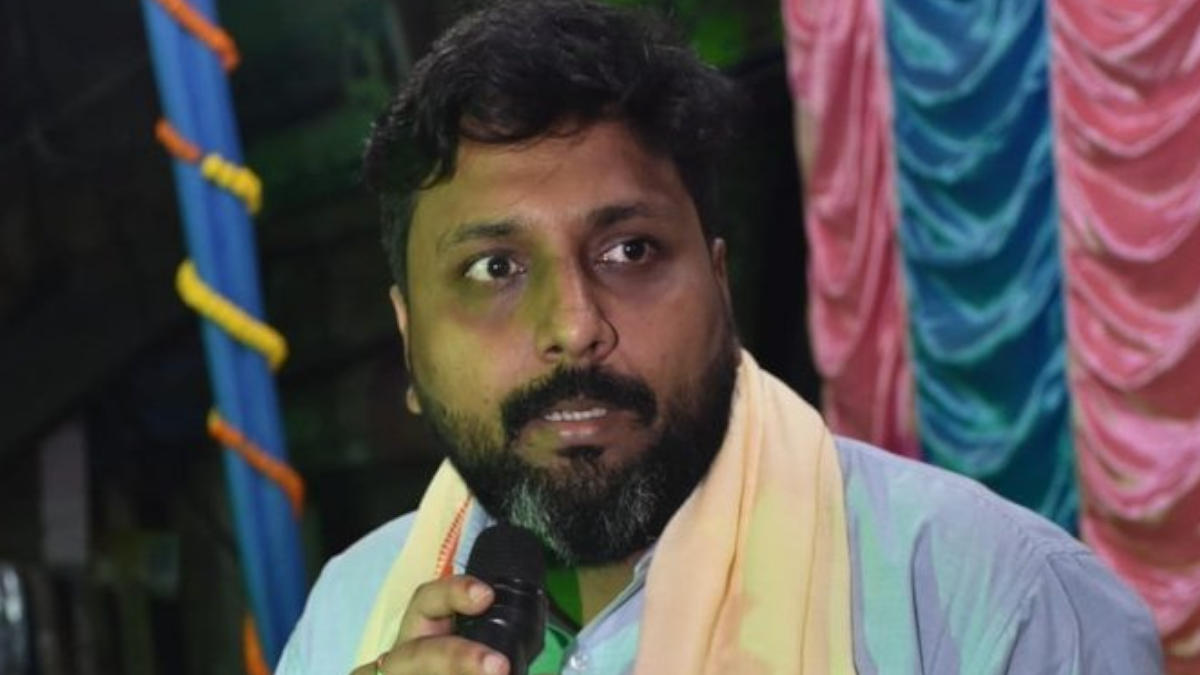 Bengal BJP leader Manish Shukla was shot dead near the police station by some anonymous shooters. He declared as dead at 9.20 pm yesterday at Apollo hospital. Shukla's death shattered BJP leader Arjun Singh.
BJP faults Congress for the attack, but the TMC denied the false accusation. Jagdeep Dhankhar, Bengal Governor, censured the incident on his twitter page and gathered the DGP Virendra and state home secretary to the Raj Bhavan 10 am. BJP proclaimed 12hrs bunk in Barrackpore.
When? Where? and How?
Yesterday evening BJP leader Manish Shukla was attacked by miscreants near about 20 km from north Kolkata. after finishing his meeting with other party members in Habra, he did hang out with some normal people in a tea shop in the Titagarh area on Sunday evening.
Suddenly a few men with masks drove off to the spot in motorcycles and started to shoot him recurrently with 12 shots. The bullets penetrated his head and chest. He felt down unconscious and taken to a hospital in Kolkatta, stated as dead at 9.20 pm.
Party Leaders on homicide:
Manish Shukla was like a brother to MP Arjun Singh, also owned a pivotal position in the party. The whole BJP was mourning over the big loss. Party members are furious because he was shot near the police station. They blame Mamtha Banerjee for the negligence.
Shukla was a former TMC member, he was a supervisor at Titagarh wagon factory and a member of the ruling party when he survived a similar attack in 2018.
BJP national general secretary Kailash Vijayvargiya posted a video message on his twitter page saying, "One of our loyal workers, who was close to MP Arjun Singh, has been shot dead outside Titagarh police station. Arjun Singh has been saying that police officials have been hired by Mamata Banerjee to kill him from the beginning. This requires a CBI probe, and the role of police must be investigated."
Nirmal Ghosh said the killing resulted from BJP's internal conflict. they accusing the Opposition party of "trying to malign the image of the TMC."
Kailash Vijayvargiya, BJP General Secretary, described Manish Shukla as "a close associate of BJP's Barrackpore MP Arjun Singh" and charged Chief Minister Mamata Banerjee for his death.
He also said, "We have no faith in the police. As the killing happened in front of the police station, there has to be some link. There should be a CBI probe into it. Arjun Singh had said earlier his life and those of his associates were in danger,"
Arjun Singh tweeted, "Manish was my younger brother, he was always there with me. He has sacrificed his life for the people of Bengal. The people of Bengal will always remember this sacrifice. TMC and their loyal police will have to pay for this and will face the consequences." with a wight heart.