Budget 2019 India: Ten Takeaways of the First Budget of NDA 2.0
Vijayan Sankar (Author)
Published Date :

Jul 06, 2019 09:48 IST
Ten takeaways of the first budget of NDA 2.0
The parliament went to cheers and jubilation during the budget session yesterday. It was not for the budget announcements but when the first lady "Finance Minister Nirmala Sitharaman" uttered the 2000-year-old Tamil " Purananuru " புறநானூறு .
Apart from that, there was nothing much for the people of India in the budget. Faced with a Himalayan task of balancing many problems, the finance minister brought the budget papers folded in red cloth.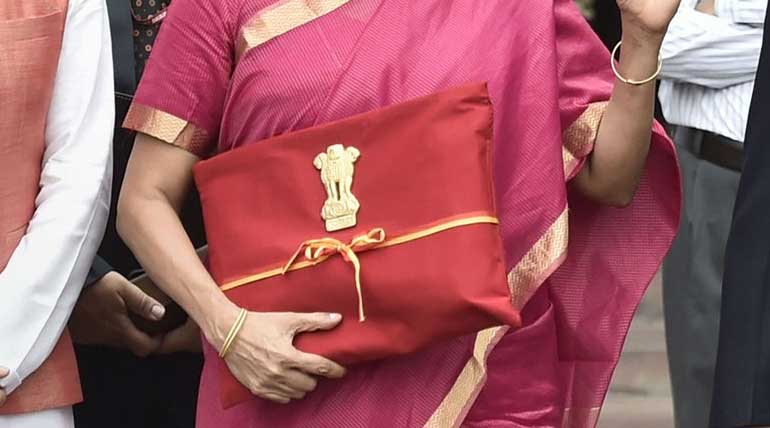 It was breaking the British tradition of bringing the budget papers in a black suitcase. Without these two exciting things, the leading ten takeaways of yesterday's budget are as follows:
1. Super rich taxation will increase by 3 % surcharge on income above two cores and 5 % if it exceeds five crores
2. Custom duty on fuel, gold, and other precious items will increase the price of petrol and diesel by one rupee
3. Personal tax rates are left unchanged
4. Corporate tax levied for turnover of more than 400 crores is slashed from 30 % to 25 %.
5. Aadhar or Pan card is enough to file IT returns
6. Duty has been raised on the following things:
CCTV camera
Digital & video recorder
Auto parts
Cashew kennels
Tiles
Vinyl flooring
Some synthetic rubber
7. Government to modify the present 51 % stake in PSUs
8. SEBI to examine the public shareholdings to 35 % from the current 25 %
9. Government to layout 10 point vision for India
10. Propose reducing angel tax for startups and also confirming no scrutiny by the IT department for startups
There is only much hype about becoming a five trillion dollar economy in 10 years and nothing on the ground. The farmers, youth, and middle-class people have nothing in this budget. Many opposition leaders termed this New India as old wine in a new bottle.
But as usual, the BJP leaders patted their shoulders of a high and reformist budget. But it is the people to decide who is right.