Cauvery water will flow seamless in Tamil Nadu Minister O.S.Maniyan
Anusha Sathish (Author)
Published Date :

Aug 05, 2019 17:15 IST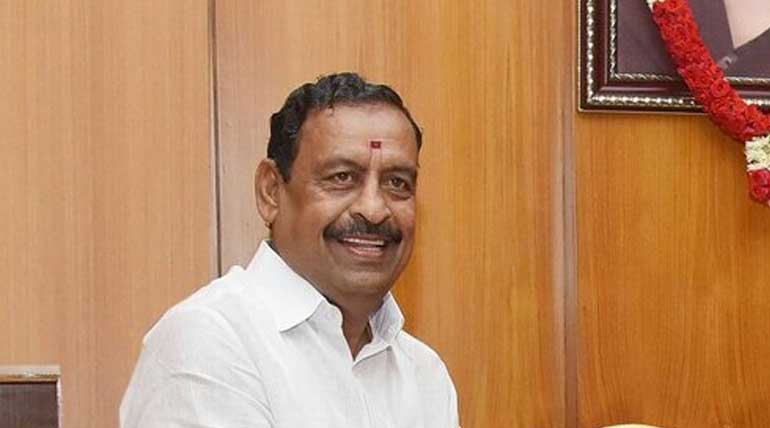 O.S.Mani redresses farmer's grievances
Cauvery water dispute is more than a century-old issue in the country. Egoism plays a predominant role where the states are becoming prey to ego-centric emotions. The current scenario is, even after the supreme court verdict on this case, the Karnataka is very firm to feed the ego. The honourable Minister O.S.Maniyan addressing the media in Nagapattinam said today, "Cauvery water is our rights, and we hold regional entitlements. The delay in getting it supplied is not encouraged, and any deviations will have serious upshots. We will put pressure on the Cauvery Management Board, stipulating our rights on the same."
Dating back to centuries
Our region is dependent on Cauvery much before independence. It was during British rule where the Kings rules the regions, and the now-called Tamil Nadu was dependent on the Cauvery river for irrigation purpose. Later after independence, when states and union territories are formed, Tamil Nadu and Karnataka became the major boundary shareholders of the river belt with a little right to Kerala and Puducherry. Since Cauvery has become the inevitable source of water to TamilNadu, the supreme court has ordered Karnataka to supply a certain number of cusecs every day. Karnataka failed to abide by, and the apex court has given strict orders. Karnataka appealed to its state legislature and pleaded to reconsider the number of cusecs as it will drastically affect the inhabitants of Karnataka. People of Karnataka also depend on Cauvery for irrigation and domestic needs.
Finally, the supreme court has reconsidered and reduced the supply to Tamilnadu and ordered 404 from 419 TMC on a daily basis, and that should be seamless, and Karnataka should release the same. On the other hand, Karnataka's supply has been increased to 285 from 270 TMC. To chain the harmony between the nations, these amendments are being made along with the establishment of Cauvery board to redress grievances if any. Despite, Karnataka beats around the bush lingering on to the same issue. Between, Minister is voicing out that the concerns will be escalated to the board and sort things then and there. But this issue leads nowhere except enmity getting deeper and deeper. After all, we are the only country who establishes ownership of the natural resources. Sounds funny !!! But it is the sick truth.