Chennai Metro Train Fare Free Today Due to Technical Problem in Booking System
Vijayan Sankar (Author)
Published Date :

Aug 17, 2019 12:01 IST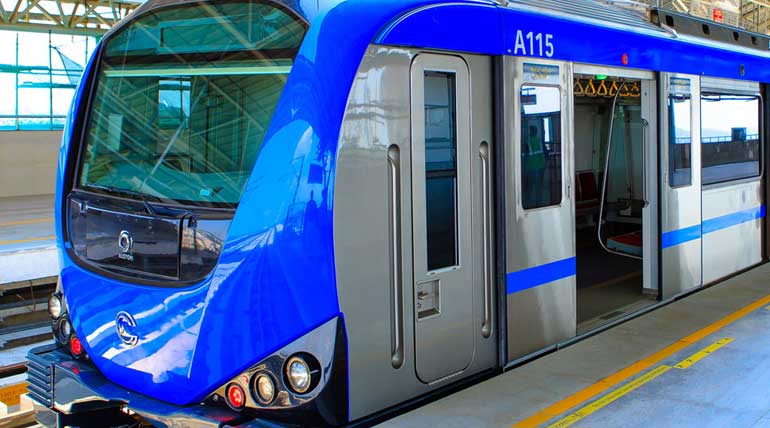 Rush to metro train for free commuting to anywhere in Chennai
Reports have informed that all passengers of the metro train from today morning 7 AM are only travelling free. It is due to the technical snag in computer software. Metro train officials also confirm that it will take until today afternoon to rectify the snag. Hence rush to enjoy a free metro train ride in any of the three routes in Chennai.
Happy passengers travelling free in the metro train today:
All the metro train passengers were today were in for a happy shock of not to pay for their tickets. Die to the technical snag the metro train authorities were not issuing ticket in all the three routes of Metro train in Chennai. Being a Saturday, if parents are free, they can take a free ride to any place in Chennai in the metro train today. Since it is free of costs, it could help poor children who want to have a joyful metro train ride.
When will the technical snag be rectified to pay for the tickets?
Though metro train authorities say that they could rectify the technical problem by after day, it seems that it may take a few hours more.
Is there any disruption in the train service?
Since the technical problem is only in the payment part, there is no much disruption in train service. The passengers have confirmed this in the news.
Why is this technical snag for such a sophisticated metro train technology?
Though metro train uses the best of technologies, there bound to be problems anywhere. Hence it is better to have the technical snag only on the payment part and not on the service part to affect the passengers. But this problem has made the Chennai people happy today.