Chennai Weather: MET Announced Medium to Heavy Rains in Chennai
Vijayan Sankar (Author)
Published Date :

Jul 25, 2019 22:58 IST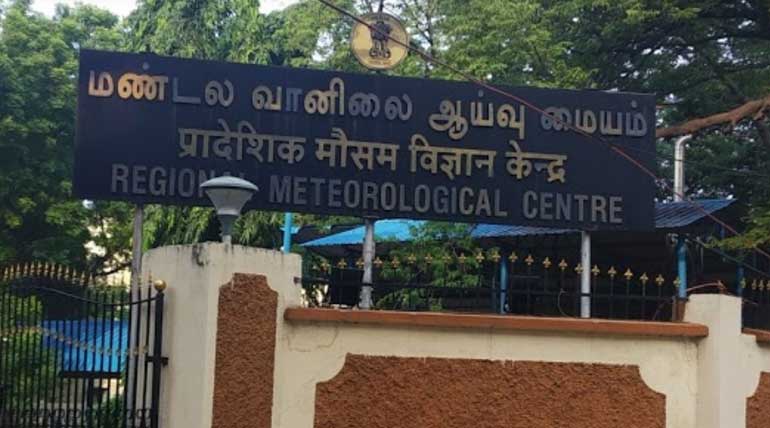 Will the Southwest monsoon quench the thirst of Chennai?
Regional Meteorological Centre, Chennai department today announced medium to heavy rains in Chennai. The showers may intensify during the night time. Meenambakkam has recorded 77.8 mm, and Nungambakkam at 23.8 mm so far in the day.
The water scarcity in Chennai is still not over, and the rains so far from June are less 29 % than the normal rains so far.
Will the southwest monsoon quench the thirst of Chennai is the question looming around the Chennai people.
Will the Southwest monsoon quench the thirst of Tamil Nadu:
With the Northeast monsoon failing, it is now the turn of the Southwest monsoon to quench the thirst of Chennai and Tamil Nadu.
Instead of the Northeast monsoon rains, the temperature only soared during that period. The only consolation is that the world's hottest June month for a long period was alone this year.
Dry days of Chennai:
Due to the failure of the Northeast monsoon, Chennai witnessed a total of 193 days without rain. It is a kind of record in a decade.
It left the Chennai people high and dry in June and July. But the Southwest monsoon now intensified in Karnataka may bring some relief to Tamil Nadu.
What is the rain level in Tamil Nadu?
Due to the southwest monsoon intensifying in Karnataka and a low depression developed heavy rains are expected in Kancheepuram to Villupuram.
Some south districts are to get medium rainfall today. Chennai will receive rains for the day and also, to continue till tomorrow. From June to till date there was a total of 81 mm, which is less than the average of 114 mm.
Chennai faced the worst water scarcity in a long time this year:
The people of Chennai have suffered a severe water shortage this year. With the Veeranam water supply stopped, it was left only to the water tankers to quench their thirst.
Even the water from the trains was insufficient and too late. It is reported that more than 5000 hotels have closed shop due to lack of water supply. Many families relocated to their birthplaces.
The Chennai people and of Tamil Nadu only hope that the Southwest monsoon which has intensified in Karnataka will give enough rain now.