Chidambaram Plea to the Supreme Court for Pre-Arrest Bail Stagnated Due to CBI Caveat
Anusha Sathish (Author)
Published Date :

Aug 21, 2019 15:24 IST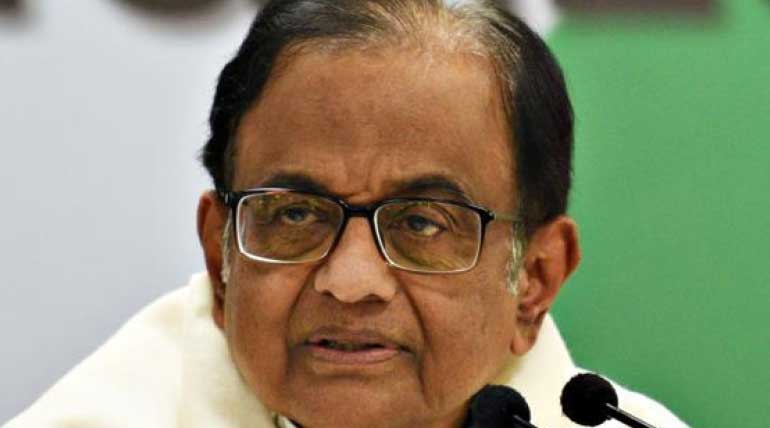 INX media case was a money laundering case involving the former finance minister P.Chidambaram. With the intervention of his son Karthick Chidambaram, INX has received a foreign investment of Rs 305 crore. It was favouritism and Chidambaram has used his political power. This incident happened in 2007. The CBI and Enforcement Directorate (ED) has filed a case against him in 2017. This has come for trial and Chidambaram was apprised with some clues of his arrest and requested for a pre-arrest bail for interim protection.
The Delhi high court has refused the plea stating that Chidambaram would be required for interrogation and cannot be conferred bail. Chidambaram has escalated this plea to the supreme court. The chief justice is busy with Ayodhya case, and so far, nothing has been heard in this regard. CBI has filed a caveat to the supreme court requesting not to grant any bail without their consideration.
The CBI officials for the past two days are in search of Chidambaram. They went to his house but in vain. Later the same day night (yesterday), they again knocked the doors of Chidambaram, but he was not available then as well. The CBI officials and ED has pasted a notice stating that he should present himself within two hours, failing which action will be taken. For the third time, the officials were coming out empty-handed, and there was no clue of where he was.
It is said that the finance minister has influenced the Foreign Investment Promotion Board which paved the way for such a huge investment in INX media. Rahul Gandhi and Priyanka Gandhi has accused the BJP government that it tried to assassinate Chiadmabram's character in front of the media. He held various prestigious posts like Finance Minister and Home Minister and Selflessly served the country. Congress will always back him and looking forward to supporting him.
Priyanka Gandhi said, "Chidambaram could voice out without fear as there is nothing to fear. He can show his clean chit, and our UPA government will always prop him." A lookout notice also has been issued to ensure Chidambaram does not move out of Delhi.