Chennai Metro Rail Limited Accepts Smartcard for Parking from August 2019
Anusha Sathish (Author)
Published Date :

Jul 25, 2019 14:58 IST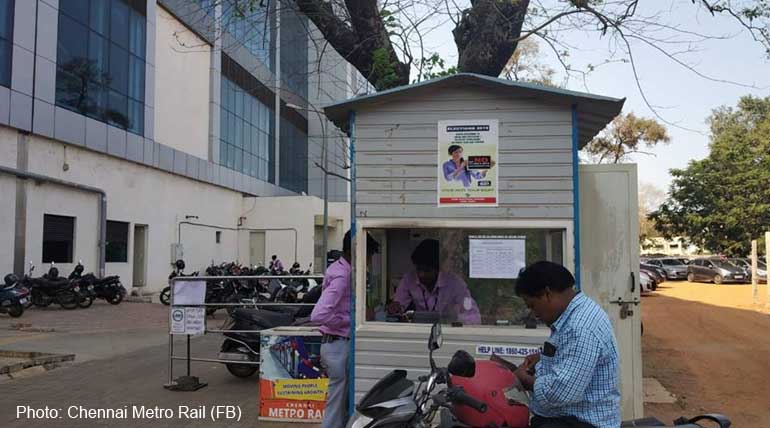 Chennai Metro Rail Limited (CMRL) goes 360-degree digital
Chennai Metro Rail Limited (CMRL) accepts only digital payments for parking effective August 1 2019.
Metro Rail commuters hold travel card and have the facility to use the available amount in the card for parking purpose. This type of payment has been there for quite some time.
From Thursday, August 1, 2019, onwards, those who are using Metro Rail parking facility should get Travelcard and make digital payments for travelling purpose and also for parking payments.
This payment method has been implemented earlier this month on a trial and error basis. Travel smart cards have become the only provision to make parking payments.
Trial phase proved beneficiary.
The non-commuters can get the travel card in the ticket counters and use it. Hitherto though travel cards have been made mandate to travel in metro trains, CMRL issues tokens for parking at stations.
This smart card payment introduced in all stations and the trial phase proves to be beneficiary.
The smart card for parking facility can also get through customer care. According to officials, this mode of payment will facilitate seamless transportation of metro passengers and unnecessary queuing up will be avoided at stations.
Haven to regular commuters
This rule has been implemented to ease the regular commuters who are getting agitated for not getting the parking facility.
Bringing in this swipe system will help to mitigate this issue where the people with travel card only can use the parking slot.
On an average around 8000 vehicles including two-wheeler, have been parked at stations across 45Km.
The regular commuters will be given priority as the demand for parking has become manifold. Instead of tokens, they can swipe the travel card with digital payments.
The recent past incidents at stations like Washermanpet and Mannady, where the commuters manhandled the parking staff members. When this new plan becomes operational, such issues will be zeroed out.