Karnataka people and Coffee King family shocked to see Siddhartha dead body today morning
Vijayan Sankar (Author)
Published Date :

Jul 31, 2019 10:30 IST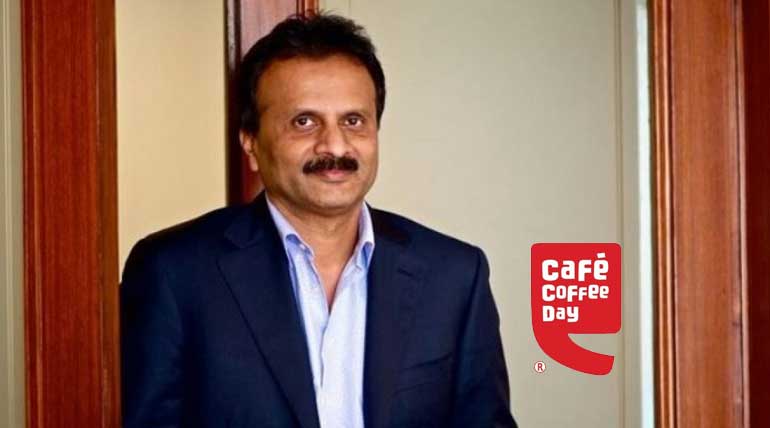 Today the sunrise in Mangalore has brought out the dead body of the Coffee King from the Netravati river bank at Holgebazar in Mangalore. The body is to be taken to Chickmagalur, the native place of V.G. Siddhartha for the final rites to be performed after the postmortem. The whole of Karnataka and his family were shocked by the news. All the hopes for the living of the son of the soil entrepreneur were dashed today early morning.
The local fishermen were right to predict the body location:
Even though a lot of helicopters, boats and all scientific devices were in full swing of work to find out Siddharth, the prediction of local fishermen became true. Judging from the current of Netravati river water, they predicted the dead body of Siddharth to come to the banks of it at Holgebazar. Everyone was waiting there only to receive the dead body in the wee hours today.
Siddharth's letter & and its consequences:
Kiran Mazumdar Shaw, Biocon chairperson and Mohandas Pai, chairman of Manipal Global Education and a former Infosys director came out heavily on the Government on Siddharth's issue. Both these Karnataka business stalwarts said it is tax terrorism and businesses are scared of taxmen. It is because of the final letter from Siddhartha which states that the former DG of the Income Tax without needs attaching the CCD shares and also that of the Mindtree shares. The letter also clearly states that the liabilities are far less than the assets he owned. If that is the case, why is such a drastic step by the IT for Siddharth to have liquidity crunch and end his life?
Entrepreneur above par:
Siddharth gave employment to more than 30,000 people in CCD business and another 20,000 in Mindtree as its co-fonder. Also, his minimum media interactions have told that he intends to give employment to the under-educated people. Now all of them are in grief, and the letter adds salt to the wound. Also, due to the plunging of 20% of the CCD share value in the stock exchange, many will lose their hard-earned savings.
The big question now before everyone is:
If this could happen to V.G.Siddharth, the owner of the biggest coffee plantation in Asia, chairman of a flourishing CCD with 1752 outlets and 30,000 employees, son in law of former chief minister,
What is the fate of the other small-time and budding entrepreneurs in India?
Here's the full text of the letter sent by VG Siddhartha:
To our Board of Directors and Coffee day family,
After 37 years, with a strong commitment to hard work, having directly 30,000 jobs in our companies and their subsidiaries, as well as another 20,000 jobs in a technology company where I have been a large shareholder since its founding, I have failed to create the right profitable business model despite my best efforts.
I would like to say I gave it my all. I am very sorry to let down all the people that put their trust in me. I fought for a long time, but today I gave up as I could not take any more pressure from one of the private equity partners forcing me to buy back shares, a transaction I had partially completed six months ago by borrowing a large sum of money from a friend. Tremendous pressure from other lenders leads to me succumbing to the situation. There was a lot of harassment from the previous DG income tax in the form of attaching our shares on two separate occasions to block our Mindtree deal and then taking the position of our Coffee Day shares, although the revised returns have been filed by us. This was very unfair and has led to a serious liquidity crunch.
I sincerely request each of you to be strong and to continue running these businesses with new management. I am solely responsible for all mistakes. Every financial transaction is my responsibility. My team, auditors and senior management are totally unaware of all my transactions. The law should hold me and only me accountable, as I have withheld this information from everybody, including my family.
My intention was never to cheat or mislead anybody, I have failed as an entrepreneur. This is my sincere submission, I hope someday you will understand, forgive and pardon me.
I have enclosed a list of our assets and tentative value of each asset. As seen below our assets outweigh our liabilities and can help repay everybody.
Regards,
V.G. Siddhartha