Common Transport Mobility Card: Telangana Government
Nisha Gowri (Author)
Published Date :

Jun 18, 2019 20:36 IST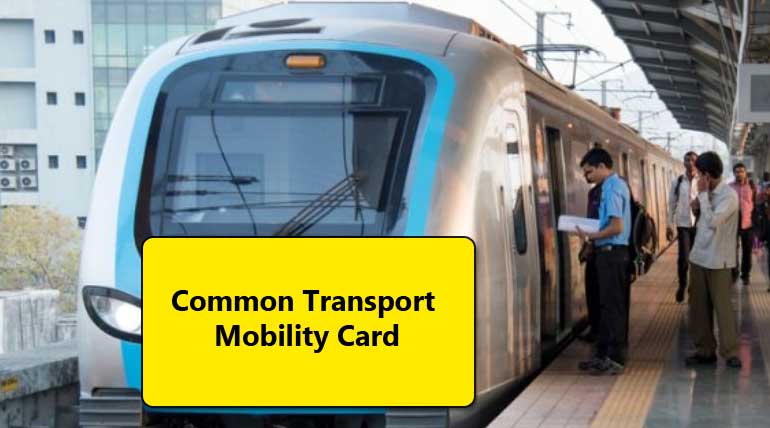 The Government of Telangana has planned to begin releasing mobility card that will enable the citizens to travel across multiple modes of both public and private transport systems like rental Cabs commuters in Hyderabad and across the state.
This Mobility card will consist of contact and quick response code which will allow people on any mode of transport. The metro rail of Hyderabad already has a contact base card which people can use to travel. But when it was questioned whether Telangana State Road Transport Corporation can also accept the same for paying the government eventually thought that it should create a card that will work with all modes of transport and also act as a payment card.
Tenders process going for this great plan and the project will be implemented in a few months. This idea of the national common mobility card in respect to the public transport that the government of India has been pushing for some years. The national payments Corporation of India permits the cards either stored value cards and debit or credit cards, for instance, Metro card falls under the former category.
But the Government of India Wanted these mobility cards to have both types of payment modes. Under this card of mobility, citizens will be able to use the card to travel in the Hyderabad metro rail state buses and even private transportation across the state. And this policy expects the bus to be equipped with point of service machines to enable tap and go method payment.
The cards will also have two-factor authentication to go along with the QR code are called with respect to the private players this will be done following the Reserve Bank of India guidelines. another interesting fact is that the state government is also was waiting for the cards to be issued with no cost to the users. But this card will not include multi-modal transport system which is operated in and around Hyderabad by the South Central Railways. It is also said that after the project is handed over to a company the project will be ready in 2 to 4 months. However, activists are doubtful about this concept.
A proposal for the national common mobility card has been around since 2005. But every time a standard is agreed and later new standards are explored. But a common mobility card will not be a reality until it becomes a full-time payment card for all purposes and this is practically impossible with the current RBI rules.