Corruption complaint against the Vice Chancellor of Anna University
Vijayan Sankar (Author)
Published Date :

Jun 08, 2019 08:37 IST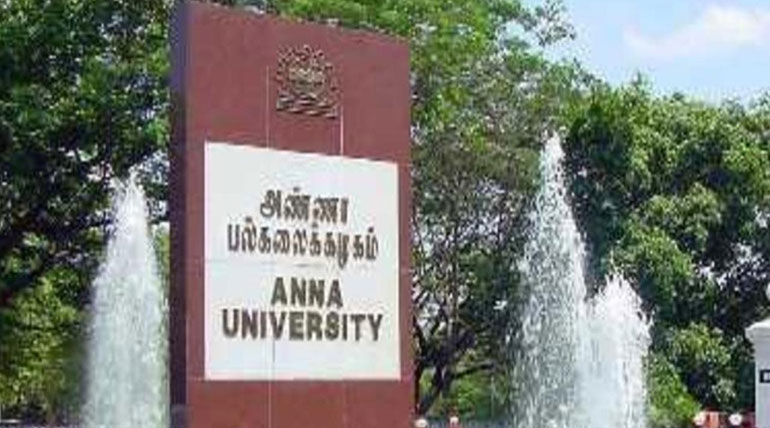 Corruption complain against the Vice Chancellor of Anna University: Tamil Nadu students are still to recover from the effect of the NEET results. But another blow has come from the came from Anna University of corruption charges against its Vice Chancellor and Registrar. It was given by the private engineering college teachers' federation forum. It was against the non-release of the list of 92 engineering colleges which are not on par with the standards prescribed by Anna University. But, the registrar Kumar has said that the charges are false and there is no irregularity in the functioning of Anna University.
Anna University, the biggest and most prominent technical university in Asia, is marred with various charges for the past two years: The biggest hope for the Tamil Nadu students for engineering is Anna University. It has made many renowned engineers to work in conglomerates and NASA. The appointment of Mr. Surappa as the vice chancellor of it from Karnataka raised many eyebrows. When there are many renowned educational experts in Tamil Nadu, why was Surappa brought from Karnataka was the big issue during his appointment. Also in 2018, the revaluation scam of Anna University was a black mark in the history of the great institution. GV Uma, former controller of exams and nine other professors were booked for large scale malpractices in revaluation exams.
What was Registrar Kumar's explanation of the charges? Mr. Kumar in his reply to the corruption charges has said that as usual 484 private colleges affiliated to Anna University were checked for standards this year also. He also confirmed that if the list of the below par colleges were announced it would affect the future of students studying there. But the complaint is from the Federation of 537 private colleges which in itself is contradictory. Also, it is a norm of releasing the below par colleges every year. If as per the contentions of the students studying in those below par colleges will be affected, how about adding thousands of students more to them.
The charges are true or not, but it is the Tamil Nadu students future at stake.