CSK Hashtag Mask Podu Whistle Podu Is Going Viral
Sophia Loren (Author)
Published Date :

Apr 21, 2021 17:14 IST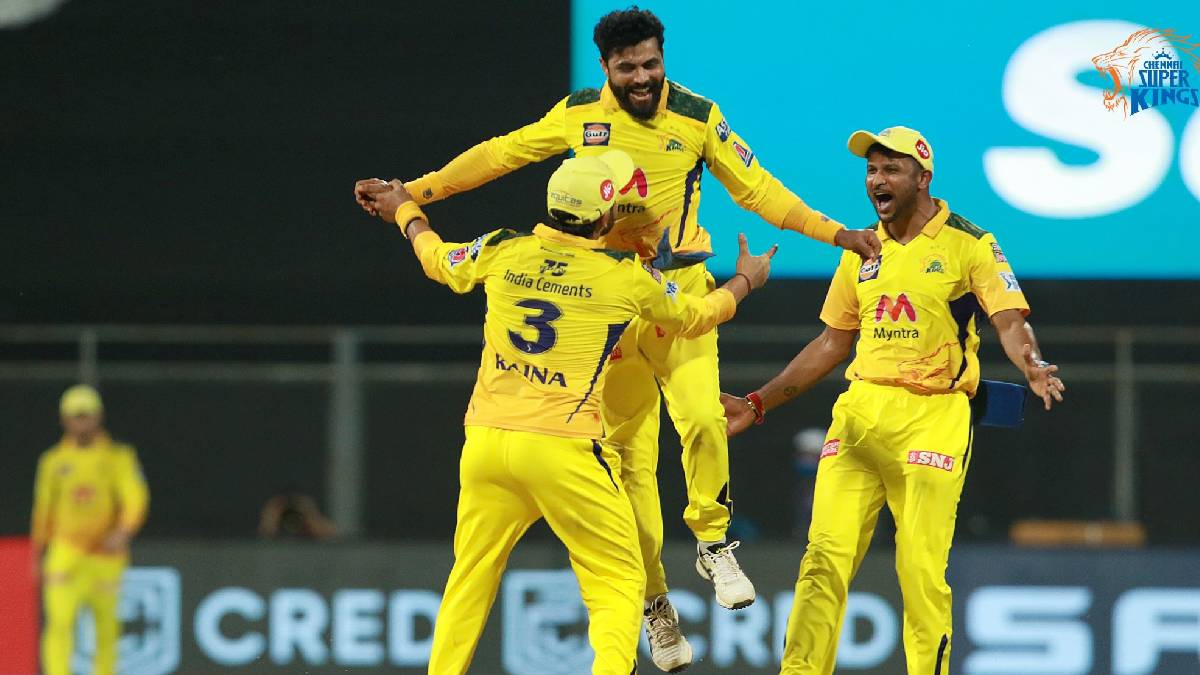 Chennai Super Kings updated its name on Twitter, " Chennai Super Kings - Mask Podu Whistle Podu!" and the fans and celebrating the title with hashtags.
Fans started to post videos of wearing the mask with the background of CSK beat. CSK has uploaded the video of fans wearing the mask, and the players spread awareness to wear the mask.
CSK fans are already vibing as CSK viewed victory in the last two matches. The new CSK player Moeen Ali's fan base increases as he is continuously starring in the previous three matches.
The last match of CSK with Rajasthan Royals held on April 19 energized the yellow fans by the fielding wows of CSK. The wickets taken by Ravindra Jadeja shoots the comeback of CSK.
He took over the field with fantastic catches, and the fourth wicket made him cheese. Viewers were able to see only Jadeja in the field of wickets. The catch seemed effortless, but the fielding was outstanding.
Continuos appraisal tweets were popping for the next two days with the hashtag #JADDU. And in the recent video posted by the CSK, Jadeja also requested to wear the mask.
The video captioned, "Reminder to #WearAMask! The perfect way to enjoy the match is to stay safe. Show your #Yellove MaskPodu #WhistlePodu @chennaicorp @MoHFW_INDIA."
And this post is going viral on social media by spreading awareness to the public.
Reminder to #WearAMask!

The perfect way to enjoy the match is to stay safe. Show your #Yellove by wearing your ?
MaskPodu #WhistlePodu ?? @chennaicorp @MoHFW_INDIA pic.twitter.com/EUR6XpEfSH

— Chennai Super Kings - Mask P?du Whistle P?du! (@ChennaiIPL) April 21, 2021