Cyclone Maha weakens While New Cyclone Bulbul Moves towards Andhra and Odisha
Vijayan Sankar (Author)
Published Date :

Nov 06, 2019 11:52 IST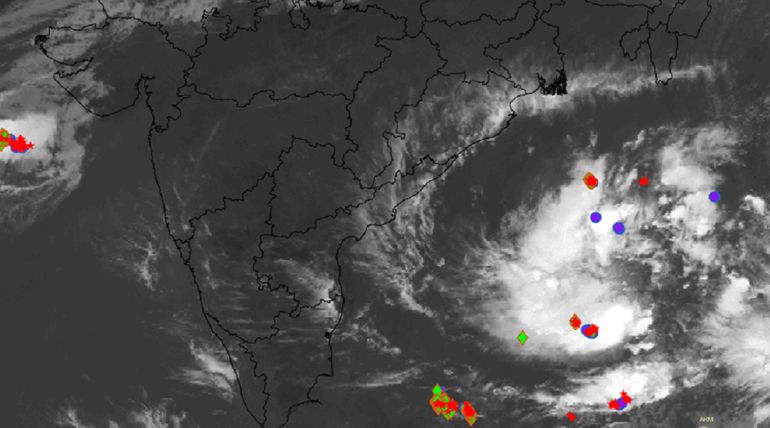 Tamil Nadu safe from the new cyclone in the Bay of Bengal and may rain only a few southern districts:
Weather experts predict mixed weather conditions in Tamil Nadu and across India. No impact of Maha cyclone for Gujarat as its power is degraded to deep depression of Gujarat's south coast. The new low pressure in the Bay of Bengal will have only irregular rains in southern Tamil Nadu as it goes to Odisha and West Bengal in the name of Bulbul.
Expect the unexpected for Tamil Nadu weather:
Reports of Maha cyclone degrading in Gujarat and a new depression in the Bay of Bengal moving northwest India towards Orissa and West Bengal have given mixed weather conditions for Tamil Nadu. The southern part of it will get sporadic rains due to heatwaves, and the rest of Tamil Nadu will be dry without showers and maybe a little hot also.
S.Balachandar, Director of RMC, said that the low pressure formed near the Andaman Islands will change to a low zone and will create a cyclone symbol in the Bay of Bengal. Today, the symbol has become real, and BulBul came into existence. Bulbul is about to reach Andhra Pradesh and Odisha by November 7 and 8. Due to it, Tamil Nadu will get infrequent rains, and he advised the fishers to not venture into the Southeast part of Bay of Bengal and near the Andhra coast.
In the last 24 hours, there has been 4 cm rain in Mandapam area in Ramnad district, and 2 cm in Alangudi and 1 cm in Peravurani. To the farmers' happiness, there have been more than 8 cm of rain than the usual levels in Tamil Nadu from first October.
Smog in Tamil Nadu reduced, but Delhi got some other problem from Pakistan:
Delhi smog Seems to leave the city with some slow maneuver. However, the tragic suffering of Delhi people continues. To add fuel to the today's weather report, BJP leader Vineet Sharda, from Uttar Pradesh, says that Pakistan and China leaked poisonous gas Into Delhi.
He states that the neighboring countries' are planning to kill Delhi people and Prime Minister Modi and Home Minister Amit Shah. According to Vineet, the nation's neighbors are the reason to send poisonous gas to Delhi of not liking Modi being the Prime Minister. He also says that Modi and Shah are like Krishna and Arjuna of Mahabharata, who will save India from any disasters from Islamabad.