Cyclone Bulbul: The Storm is Preparing itself to Hit the East Cost
Anusha Sathish (Author)
Published Date :

Nov 06, 2019 17:34 IST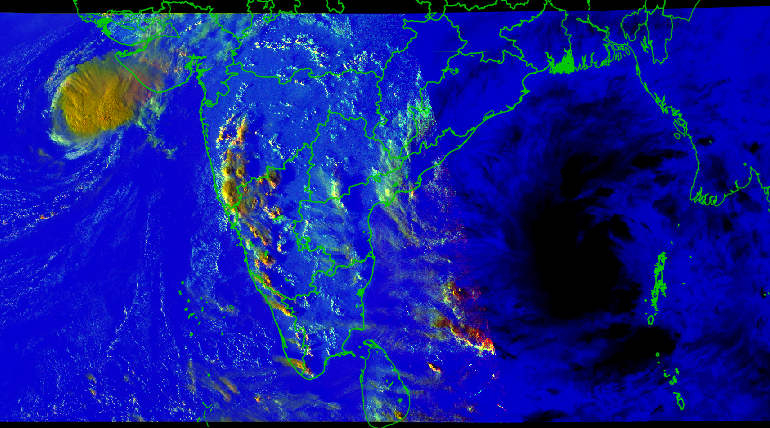 Cyclone christened as Bulbul to form today deep depression in the Bay of Bengal:
The seventh cyclone of the year is just around the corner. The cyclone is christened as Bulbul, which was expected a little early but delayed. The depression in the Bay of Bengal has gotten intensified, and Bulbul was expected to hit in the early hours of Saturday.
However, the intensification has got delayed, and it is likely to happen in the evening or early night today. Presently the depression is marked over east-central, and south-east Bay of Bengal at latitude 13.4 N and longitude 89.3 E, 390km west, North-west of Maya Bandar and too technical details would not be of much importance.
Although everything is in place, the cyclone has not hit the bull's eye as predicted on Wednesday early morning. The reason is attributed to unfavorable wind shear surrounding the system. Despite the east periphery wind is supportive with low vertical wind shear to the tune of15 to 20 knots, the western periphery experienced a moderate to high wind shear of 20-25 knots, which delayed the cyclone forming. Nevertheless, conditions would be for hurricane soon, and it is expected to happen in the evening today or early tonight.
The direction of the storm is a little chaotic as it showed initially west-northwest movement that would cross between Odisha and Andhra Pradesh. Eventually, the system again showed trend northwards and target North Odisha and West Bengal. However, the path is uncertain until it forms a cyclonic storm. As of now, the landfall would happen between Chandbali, Odisha, Sagar Island, West Bengal, and the adjacent regions.
Very light to light rains is expected in Odisha's and Andhra Pradesh's coastal regions from tonight. The wind shear will become intense to the tune of 50-70kmph, and moderate rainfall is expected in Odisha coast and West Bengal. Eventually, in a couple of days, the intensity will be too strong, and the wind shear would be 70-90 kmph, and moderate to heavy rainfall is expected in North Odisha and West Bengal. Fishers are advised completely to suspend the activities from November 8-10. Heavy rains are expected in Chandbaili, Puri, Gopalpur, Balasore, Diamond Harbor, Digha, and Canning.