Cyclone Bulbul will hit Bangladesh and West Bengal in the Next 24 Hours
Gokul Saravanan (Author)
Published Date :

Nov 07, 2019 10:55 IST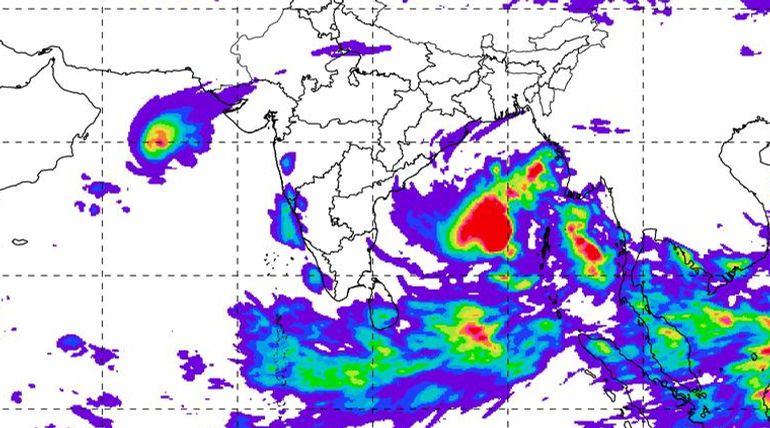 What happened to Cyclone Bulbul?
Cyclone Bulbul is about to skip the state of Odisha as it plans to hit Bangladesh. As per the recent weather bulletin published by the IMD, cyclone Bulbul is likely to get intense on its way towards Bangladesh and West Bengal. The cyclone will hit the Northwestern coast as a Severe Cyclonic Storm in the next 24 hours.
As around 6 Am of November 7, 2019, the speed of the wind was marked as 7kmph. The depression is now around the coordinates Latitude 14.2°N and Longitude 89.3°E. If it is to specify the location of the coordinates, then the recession is currently whirling at 830 km south-southeast of Sagar island and 730 km south-southeast of Paradip and 830 km south-southwest of Khepupara.
Cyclone Maha is weakening?
On the other coast (Eastern), Cyclone Maha is now romancing like a kitty with the shores of the Arabian Sea. The Cyclone Maha, which moved towards Gujarat and Maharashtra like fury, has been cooled down by the easterlies. As per the weather bulletin, Maha is about to lose its strength and become a Deep Depression and just a depression later in the Arabian Sea.
There will be moderate rainfall over many parts of Gujarat as per the IMD. Heavy to weighty rain can also be expected in some isolated places of the state along with showers in other regions like Diu, Bhavnagar, Porbandar in the next 24 hours, concludes the IMD.
What about Tamil Nadu and Kerala?
As the Cyclones moved away from the southern states, Tamil Nadu can expect sunny days for the upcoming days. Interior parts of Kerala and Karnataka had a Thunderstorm last night, and the next days are more likely to be sunny.