Cyclone Bulbul: The storm includes Odisha in its hit list along with Bangladesh and West Bengal
Vijayan Sankar (Author)
Published Date :

Nov 08, 2019 10:53 IST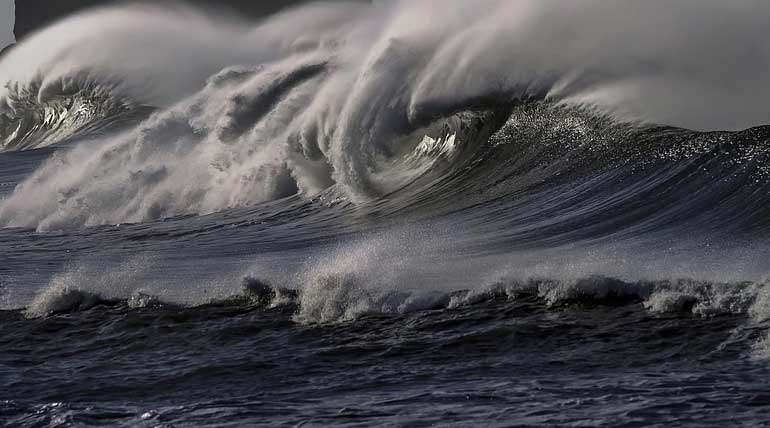 Bulbul cyclone to bring heavy rains to Odisha and West Bengal on 8 and 9 November:
It seems that cyclone Bulbul is not going to leave without causing damage to Odisha, which is still reeling under the disaster of cyclone Fani. IMD says that Bulbul is over the Bay of Bengal and set to intensify into a severe cyclonic storm and bring heavy rains to many parts of Odisha and West Bengal. Both the state administrations are now preparing to embrace the storm.
IMD on Bulbul:
India Meteorological Department (IMD) has now confirmed that cyclone Bulbul situated 680 kilometers south of Kolkata will intensify to a severe cyclonic storm by November 8. Heavy rains are to lash parts of Odisha and West Bengal on 8 and 9 November. While the previous IMD bulletin said the cyclone likely to leave Odisha this time, today's newsletter came in as an awful surprise for Odisha. In Tamil Nadu, fishers were asked not to venture into the central Bay of Bengal sea for the next two days. Also, second-level cyclone warnings have been hoisted in Cuddalore, Puducherry, Nagapattinam, Thoothukudi, Pamban, and Karaikal.
Statement by the Director of RMC, Chennai:
The director of the Chennai Regional Meteorological Centre said that many interior parts of Tamil Nadu would receive moderate to heavy rains due to heatwaves. He also noted that Chennai would be drier with no showers.
Matmo to Bulbul – the seventh cyclone to hit India in 2019:
Tropical cyclone Matmo formed in the Philippines has traveled all the way to be rechristened as Bulbul and become the seventh cyclone to hit India this year. Though it was analyzed to be heading towards Bangladesh and West Bengal on November 7, it is not going to leave the hurricane-battered Odisha. Today and tomorrow, it is going to bring heavy rains to Odisha. And if there is another cyclone to hit India within 2019, it could be a record after 33 years. The previous year of 8 hurricanes to hit India was in 1984, and will it repeat to bring rain and not cause harm is the expectation of millions of Indian people.