DDA Website is Now Streaming its Lucky Draw for its 18,000 New Flats
Vijayan Sankar (Author)
Published Date :

Jul 23, 2019 20:09 IST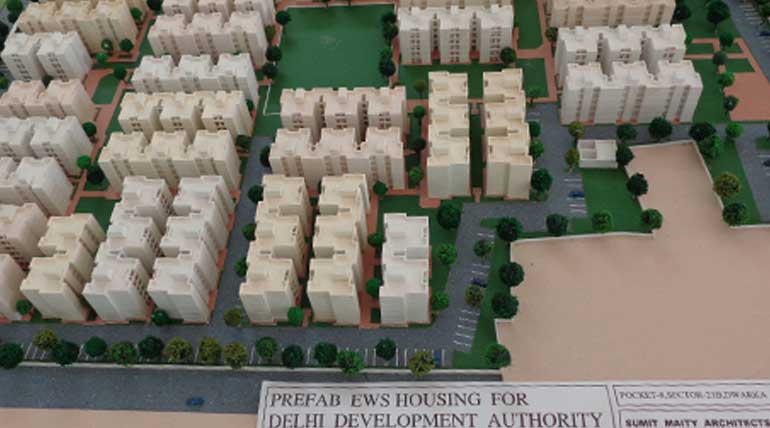 DDA's website is now streaming its lucky draw for its 18,000 new flats in Vasanth Kunj and Narela area in Delhi
The 50,000 applicants of the DDA housing scheme 2019 can stream the computerized drawing for the 18,000 odd flats in Vasant Kunj and Narela in Delhi. Official Website
DDA on March 15 announced its housing scheme 2019 offering 18000 news flats under four categories. The deadline was fixed on May 10. But due to the lukewarm response, it was extended to June 10.
Also, the price of the EWS category was reduced by 40 % of its construction cost. The reason for the poor response from the people is said to be the flats being outside Delhi.
What are the categories of flats available under the DDA scheme 2019?
There are 17,922 flats on offer in four categories which include:
HIG or High Income Group - 488
MIG or Middle Income Group - 1,555
LIG or Lower Income Group - 8,383
EWS or Economically Weaker Section - 7,498
What is the application fee for the DDA scheme 2019?
The application fee for the EWS category was fixed at Rs. 25,000, and for the LIG at Rs.1 lakh and the HIG and MIG, it was fixed at Rs. 2 lakhs.
Unsuccessful Candidates will get their Application fee Refund.
How many applications were received by DDA for the draw?
Approximately five applications were received for each flat and a total of 50,000 applications received for the final draw today.
The applicants can visit the DDA headquarters at Vikas Sadan at INA at Nagarik Sivudha Kendra to watch the proceedings live. Or they can log in to the DDA website to watch it online.
All the applicants will be informed of the results of the draw by email and by post by DDA. If there are any leftover flats after the draw, it will be re-advertised soon at reduced rates. The DDA scheme is to help the weaker section of the society.