Delhi Air Pollution: Air Quality Remains Severe with 404 AQI
Sophia Loren (Author)
Published Date :

Nov 17, 2023 15:49 IST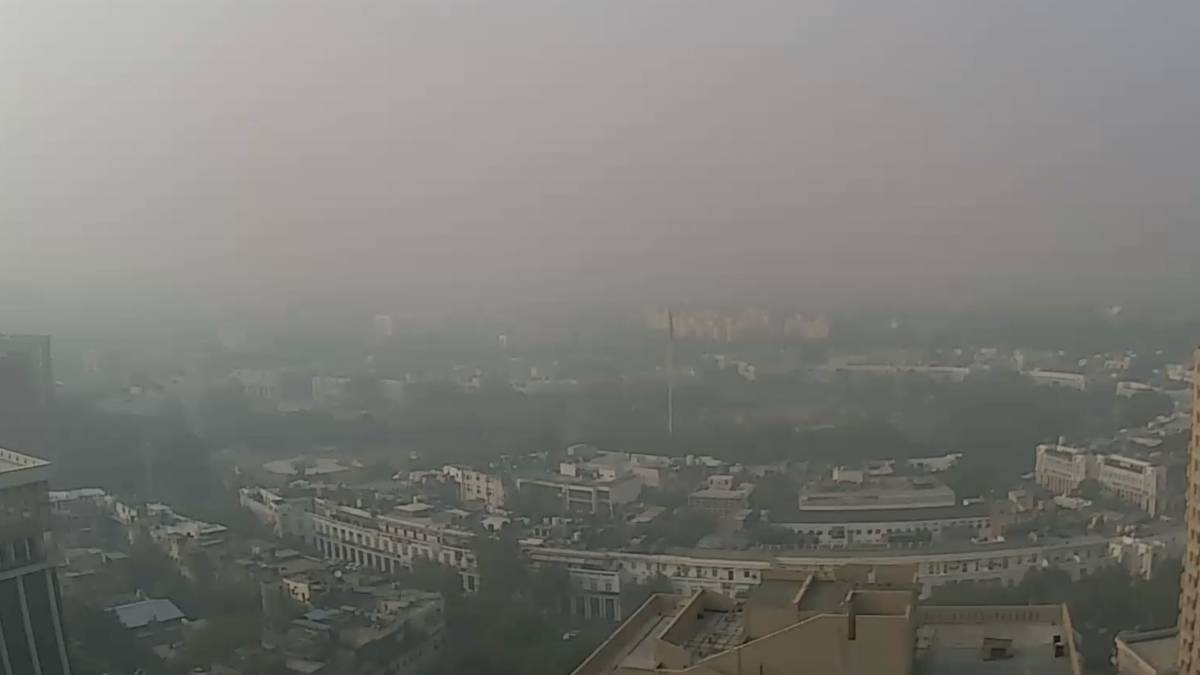 Central Pollution Control Board (CPCB) data shows that New Delhi's air quality remained in the 'severe' category, with the AQI reading crossing 400 at 9 am today.
Diwali, also known as the festival of lights, is one of the most beautiful festivals celebrated in India. The beauty disappears once the smoke from the cracker is suspended in the air. The chemical-filled air is unhealthy for the environment and the humans who ignite fireworks. After the huge Diwali celebration, the crackers have polluted Delhi and many parts of India.
To consider, AQI between zero and 50 is considered good, 51 and 100 satisfactory, 101 and 200 moderate, 201 and 300 poor, 301 and 400 very poor, 401 and 450 severe, and above 450 severe plus.
Anand Vihar recorded an average AQI of 447, RK Puram 465, IGI Airport 467, Dwarka 490, Noida Sector-125 352 and Greater Noida 314. In Gurugram, Haryana, the AQI was 444, according to Central Pollution Control Board reports.
Rain was attributed to relatively good air quality last weekend. The bursting of firecrackers on Diwali night and the re-burning of saplings in neighbouring states has increased air pollution. The Delhi government has set up a special task force for pollution.
The Delhi government has set up a Special Task Force (STF) to monitor pollution and enforce regulations, Environment Minister Gopal Roy said on Thursday. The six-member STF will perform other functions, such as coordinating with different departments and compiling reports for worsening AQI.
The Delhi minister said that the current air pollution in the city would remain the same for the next three days due to unfavourable weather conditions.