Delhi Air Pollution: Odd Even Scheme Brought No change
Arjun Krishnan (Author)
Published Date :

Nov 15, 2019 15:46 IST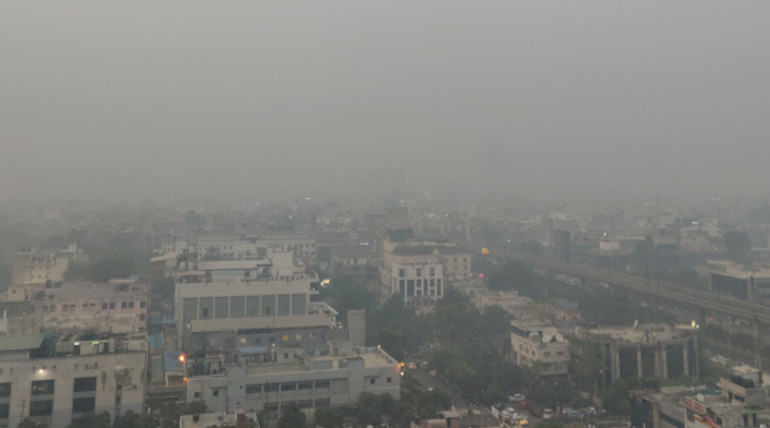 Delhi's Odd-Even Scheme Brough No Drastic Change in the Air:
The Increased Air Pollution Levels in the National Capital has been a serious issue to deal with. The air quality in various regions of Delhi has been marked as "Severe +," and the residents of the state are facing major health issues like Lung Problem, Sneezing, and lot more. Delhi's Chief Minister Arvind Kejriwal has addressed the press mentioning the Odd-Even Scheme will continue further till the situation comes under control.
The SC has sought the Data regarding the pollution levels from the respective authorities from October'18 till November'19. The court has also directed the EPCA officials to shut down the schools for the next two days in the Delhi NCR region. The court has ordered a stay on construction companies, hot mix plants, stone crushers, and other industries until further orders have been issued. The Court requested the people to stay indoors as much as possible to safeguard themselves from alarming external factors.
Kejriwal blamed that the stubble burning, firecrackers during the festive season in neighboring states have caused these dangerous hazards and requests that the Supreme Court should provide the right solution for this enduring issue. The poor air quality has affected the general public, especially weakening the immune system of children, increased risk of cancer, rashes, breathing suffocation, etc. The rising toxic levels are also responsible for the deterioration of beautiful places & other prestigious monuments.
The injurious gaseous pollutants released across the city also plays a pivotal role in lowering the air quality and by creating a thick smog. The central government has launched a program named 'SAFAR' under the ministry of Earth Science to track and monitor the contamination of air circulation throughout the city. According to the sources, Delhi ranked in 197th position among the most polluted cities in the world, and it is expected to climb further this year due to the drastic increase of air smog.