Delhi is Still Gasping in Air Pollution while Ministers Suggesting Carrot and Music
Vijayan Sankar (Author)
Published Date :

Nov 04, 2019 13:13 IST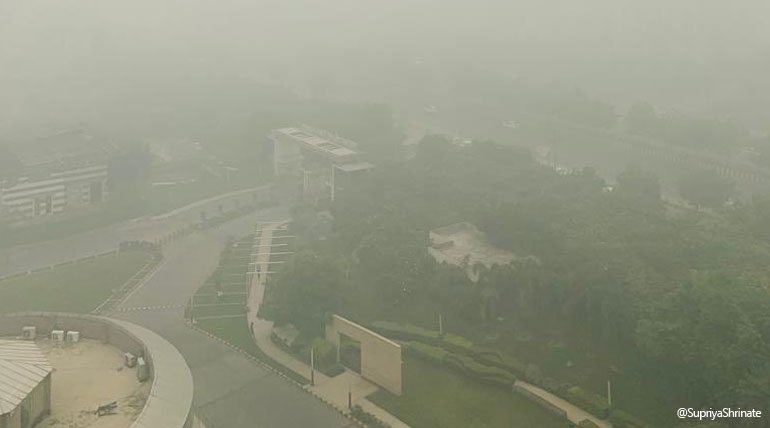 Delhi records second-worst AQI of 494 on 3rd November and continues to be choked with air pollution.
Delhi records second-worst AQI on 3rd November, and the next day today is still choked with 491 out of the maximum 500 of CPCB AQI index. Delhi is one of the most polluted cities in the world, and it is now compared only in terms of its multiplicity of quality of air with other cities in the world.
That way yesterday it was seven times the most polluted than the second most polluted city, Dhaka. Meanwhile, schools have been shut for three days in response to the Delhi health emergency until the sky is clear of the grey color. The odd-even scheme of traffic has started today from 8 AM and strictly followed with fines for those violating it. Chief Minister Kejriwal said nothing could be done to the stubble burning in Punjab, and masks have been distributed to Delhi people to be safe from air pollution.
Central Ministers tweets get massive backlash from people.
Central Minister for Environment, Forest and Climate Change Prakash Javadekar tweeted yesterday when the AQI was on a three year high at 494 to start the day with music. He gives a link to a scintillating thematic music composition by one expert. He further does marketing for music compositions by asking people to click on them for good music.
Another central minister for health, Dr.Harsh Vardhan, urges people to eat carrots. At least he is not recommending any brand carrots. These two tweets by responsible ministers during Delhi choking under heavy smog second-worst AQI with significant pollutants PM 2.5 and PM 10 both at 500, which is a severe category, got massive backlash from the people.
CPCB AQI
Central Pollution Control Board's AQI or average Air Quality Index stood at 491 today on 4th October. Yesterday it was at 494 to the maximum, CPCB AQI, the limit of 500. The major pollutants PM 2.5 and 10 were at their maximum level of 500, which is a severe category.
CPCB AQI was developed in 2015, and so far in the past four years, on 6th November 2016, it recorded its highest with 497. Yesterday was the second-worst at 494. But experts confirm that yesterday was the more dangerous than 2016 as AQI was calculated from 32 stations compared to the five stations in 2016. Faridabad was the worst hit with air pollution yesterday with 497 AQI.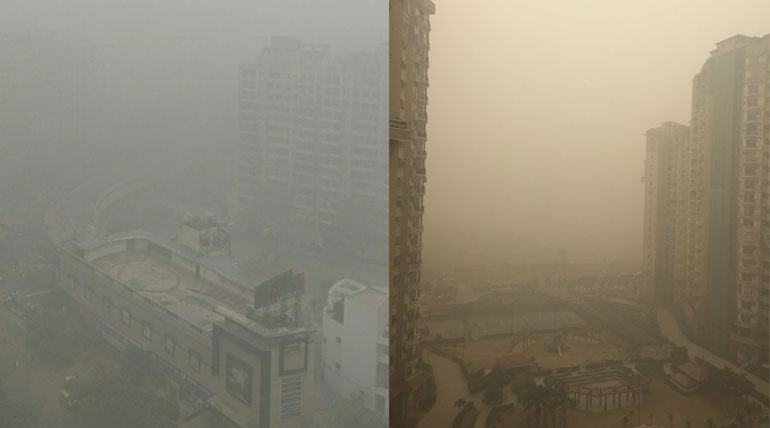 Delhi is the worst air polluted major city among 1600 world cities. Out of the annual 4.6 million people dying due to air pollution in the world, 1.6 million people die in Delhi. But no concrete steps from the government and people, mainly children, are afraid to come out of their houses. But responsible central ministers are asking Delhi people to eat carrots and listen to music.