Delhi Fire Tragedy: How bad the situation was?
Anusha Sathish (Author)
Published Date :

Dec 09, 2019 14:31 IST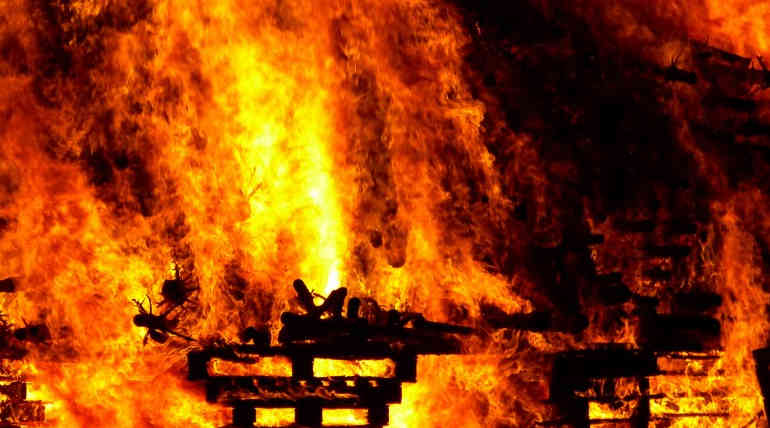 The cost of life depreciates in India, and National Capital proves it to be right: It is still dubious and surprising to think of how a narrow lane which could accommodate only one vehicle has so many small manufacturing units. Unless the groups abide by the strict guidelines in terms of safety, the units can not be operational. National Capital, which should be an exemplification, has fallen flat with the fire accident in the Anaj Mandi area, which cost 43 lives.
The incident has happened on Sunday around 5 A.M in the morning, making it the second most tragic fire accident in Delhi after the 1997 accident in up haar theatre while screening Bollywood movie "Border," which cost 59 lives. Sunday's catastrophe happened in a four-storeyed building in the cramped commercial Anaj Mandi neighborhood, which is packed with factories and small manufacturing units.
The physical looks of the building give an overview of how blatantly the municipal norms are disregarded and breached the regulations. Fire officials also rushed to the spot but were unable to quicken the process of rescuing due to blockages in the other exit with goods.
It was said that there were two exits for the building and one was heaped with goods which made inaccessible. Fire officials also reported that they are getting frequent calls from the area, but the authorities concerned have not taken any concrete step, and the factories were operational illegally. The Chief Fire Officer Atul Garg said that firefighters were struggling to douse the flame. The factory was operating in the residential area with no fire safety provisions.
According to the police report, the deceased were migrants from Bihar who lived in the factory, which manufactured school bags and purses. Many of the laborers called their families to have their last words. Hours later, politicians started visiting the area, which includes Delhi Chief Minister Arvind Kejriwal, Union Minister Hardeep Singh Puri, Anurag Thakur, BJP Head Manoj Tiwari, Vijay Goel among others.
A compensation of Rs 10 lakh was announced to the deceased family, and Rs 1 lakh was announced to the injured. From the Prime Minister's relief fund, a compensation of Rs 2 lakh was announced to the deceased kith and Kin, and Rs 50000 was announced to the injured. The police have also registered a case against the owner and the manager of the building. Less than 24 hours of fire broke out on the fourth floor of a similar illegal factory just 200 meters away from the building. Where the National Capital is heading towards?