Delta Region will get water Tomorrow from Mettur Dam says CM Palanisamy
Vijayan Sankar (Author)
Published Date :

Aug 12, 2019 13:50 IST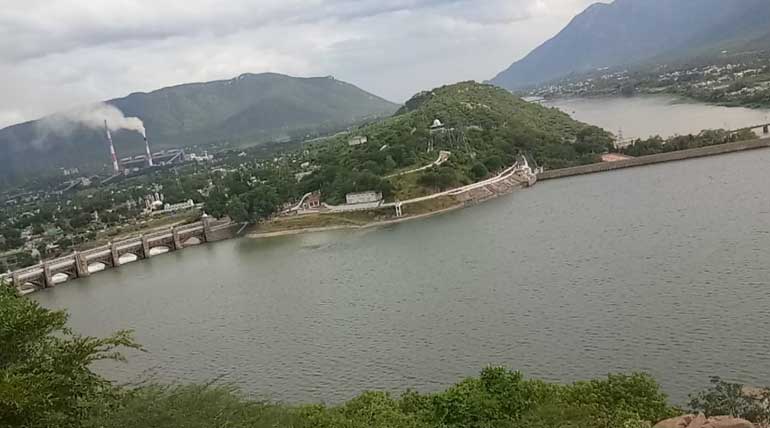 Chief Minister Palanisamy announced the release of water from Mettur dam to delta region from tomorrow
Chief Minister Edapadi Palanisamy today announced that water from Mettur dam would be released to the delta region from tomorrow Tuesday, 13th August 2019.. With the southwest monsoon rain in Karnataka, there is copious water flow in Cauvery river which has reached Mettur dam. The storage capacity of it is rising every minute with rapid inflows from the Cauvery river. With surplus water in Mettur, this chief minster's announcement will bring cheer to the farmers' of the delta region.
Water levels in dams:
Due to heavy torrential rains in Karanataka and Wayanad in Kerala, the Kabini and Krishnasagar dams across Cauvery river touched 2.9 lakh cusecs of water yesterday. Karnataka government to control the dam levels has released water from these two dams into the Cauvery River. It reached Mettur dam in Salem today morning to cross the 1.6 lakh cusecs and is continuously seeing a rise. Hence the water will be released to the delta region tomorrow morning as per the announcement of Chief Minister.
Dharmapuri district people in low lying areas are shifted to safe places:
People in low areas near Hogenakal moved to safe places in Dharmapuri. With the rapid flow of Cauvery in the catchment areas yesterday and today, people living in the low lying areas of Hogeakkalin Dharmapuri district have moved to safer places. People in Chathiram, Ottamalai, Indira Nagar, Natramkottai, and Hogenakal are sent to safe places.
The announcement of the Chief Minister has been well received by the delta region people of Thanjavur and surrounding districts. It will be a lot of help for its farmers in this region. Also, it will help to quench the thirst of cities like Thanjavur, Tiruchy, and many more.